Iran
Middle East
Iranian President Lauds Ship-Building Industry as Symbol of Self-Sufficiency
Iranian President Ebrahim Rayeesi hailed the country's ship-building industry as a symbol of self-sufficiency and a booster of the country's maritime economy.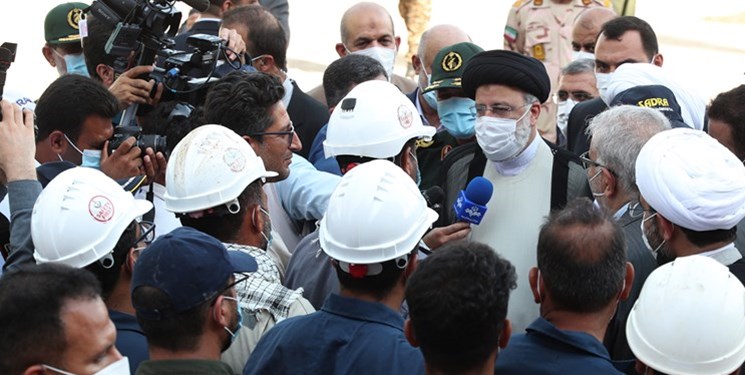 "The activities carried out for design and production of vessels in different classes are a manifestation of self-sufficiency. While having a defensive nature, they also play an important role in reinvigorating the maritime economy and preventing forex outflow from the country," Rayeesi said during a visit to the Islamic Revolution Guards Corps (IRGC)'s Shahid Mahallati Shipyard in the Southern province of Bushehr on Friday.
He underlined the need to become fully self-sufficient in the shipbuilding industry, and said his administration supports efforts made with this aim at heart.
The shipbuilding industry in Bushehr Province has a very good potential and the capabilities of companies active in this field needs to be boosted, the president said.
Rayeesi also visited the industrial Sadra Island, where he toured different parts of the Reshadat oil field's development project and saw the final stages of the production of the Aframaket-2 ocean liner.
"Shipbuilding and the design and construction of offshore platforms are the symbols of the generation of might for the country," he stressed.
"The pursuit of self-sufficiency in various industrial fields is in fact a symbol of the struggle against the greed of the Global Arrogance, and every worker and entrepreneur who moves in this direction is on the path of confronting the greedy," Rayeesi added.
Since assuming office in August, Rayeesi has paid routine weekend visits to different provinces, where he has traveled to disadvantaged areas to talk with the locals and personally dig into their problems.