Afghanistan
Asia-Pacific
Iran
Middle East
North America
Iranian President: US Withdrawal from Afghanistan Opportunity to Restore Peace
Iranian President Seyed Ebrahim Rayeesi said on Monday that the US forces' retreat from Afghanistan is a good opportunity to revive peace and stability in the country, stressing that Iran will spare no efforts to this end.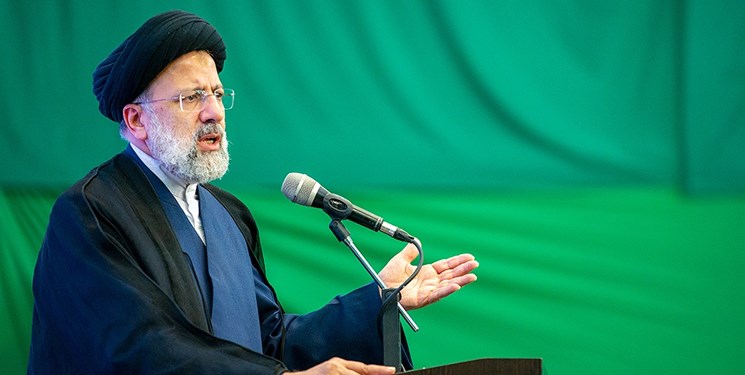 Security, stability and prosperity are among the right of Afghan people and Iran will do its best to restore stability in Afghanistan, Rayeesi said while discussing the latest developments in Afghanistan with Iranian Foreign Minister Mohammad Javad Zarif on Monday.
"The military defeat and the withdrawal of the US from Afghanistan should become an opportunity to restore life, security and lasting peace in this country," he added.
"Iran will do its best for stability, which is Afghanistan's first need today, and as a neighbor and brother country, invites all groups to reach a national agreement," Rayeesi said.
The Islamic Republic of Iran believes that the rule of the will of the oppressed people of Afghanistan has always been a source of security and stability, he added, noting, "By conscious monitoring of developments in the country, Iran is committed to its neighborly relations with Afghanistan."
In his Sunday remarks, Zarif rejected war and violence as a solution to the existing problems in the neighboring Afghanistan, reiterating Iran's support for the establishment of sustainable peace in the war-hit country.
"The Islamic Republic of Iran will continue its efforts to [help realize] reconciliation in Afghanistan," the top diplomat wrote on his twitter page on Sunday.
Zarif's tweet came after the former Afghan president, Hamid Karzai, announced via a Sunday twitter post the establishment of a coordination council, attended by high-ranking Afghan officials, including the country's chief peace negotiator with the Taliban, Abdullah Abdullah, to be responsible for the "peaceful transfer of power" and reduce the possibility of further chaos and insecurity that would harm the Afghan people.
Karzai noted that the council was formed after Ghani and other officials left the country in order to manage Afghanistan's affairs in the best possible manner and pave the way for the peaceful transition of power.
Earlier on Sunday, a Taliban spokesman said the group expected a "peaceful transition of power" in the next few days after the militants entered Afghanistan's capital Kabul with little resistance amid evacuation of US diplomats from its embassy by helicopter.