Iran
Middle East
North America
Syria
Iranian radar system causes 'problems' for stealth aircraft
On Tuesday, the Revolutionary Guards of Iran unveiled a military system that causes a potential problem for stealth warplanes.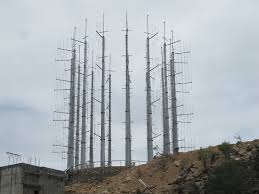 In a special ceremony on Tuesday, the Iranian Revolutionary Guard released the curtain on a new radar system, which was entirely manufactured by the Aerospace Force of the Iranian Revolutionary Guard.
According to the Fars News Agency, the radar that was built to cause issues for enemy aircraft, especially U.S.-made planes (RQ-170 or Stealth aircraft), which are known for their stealth capabilities.
The Iranian Revolutionary Guards presented two new types of the Iranian Ghadir radar system, which was unveiled for the first time in 2013.