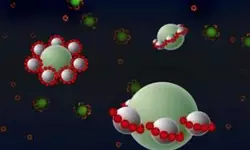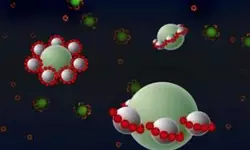 A researcher from the central city of Yazd in Iran, managed to propose a new approach to minimize textile industry wastes with the help of nano-photocatalysts.
Wastes form textile industries disposed in the environment, resulting in water pollutions, pose challenges for a country with limited water supplies like Iran. Textile dyes pollute the environment and endanger human's health and welfare too.
Thus efforts made, with the help of emerging technologies like nano, to eliminate these pollutants are really appreciated, the Iranian Nanotechnology Initiative Council (INIC) said.
"As photocatalytic processes are environmentally friendly and green, there is a big hope that nano-photocatalysts will become commercialized as soon as stabilization methods are fully developed," Mohammad T. Ghanei'yan told INIC.
"In this project effectiveness of titanium oxide nanoparticles in removing Reactive Blue 19 in presence of UV-A and UV-C rays at different dye concentrations and pH values was investigated," he added.
Ghanei'yan explained that the results revealed that photocatalytic process of titanium oxide nanoparticles in presence of UV-C rays was able to degrade Reactive Blue 19 dye monitored in wastes from a textile company, Yazdbaft Co.