Iran
Middle East
Technology
Iranian Researchers Invent Fossil-Fuel-Free Vehicle Using electricity and the three renewable water, wind and solar energies
Iranian scientists at the Islamic Azad University of Khorramabad in Western Iran manufactured a four-wheel vehicle which does not need any fossil fuel and runs with clean energies.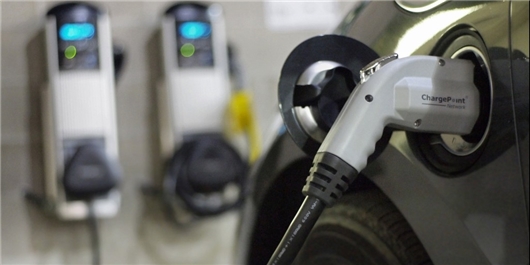 "The four-wheel car does not need gasoline or any other fossil fuel and it can use electricity and the three renewable water, wind and solar energies," Hajar Baqeri Toulabi, one of the researchers, said on Wednesday.
She added that the vehicle's maximum speed is 80km/h.
The vehicle named 'Q' was jointly built by Hajar Baqeri Toulabi and Ali Abbasi Zadeh.
Iran's Ministry of Energy announced last month that the country's power generation from renewable sources is witnessing a significant rise, contributing to the curb in energy-related emissions.
Iran's Ministry of Energy said that total power output from renewables in a period between March 21 and October 22, 2019 amounted to nearly 4.3 terawatt hours (TWh), saying the production led to a decrease of 2.974 million tons (megaton) in the greenhouse gas emissions that could have come through other forms of electricity generation.
The ministry's press service Paven said in a report that renewables had helped reduce burning fossil fuels for generation of electricity by more than 1.23 billion cubic meters, adding that more than 952 million liters of water had also been saved through the process in the seven-month period.