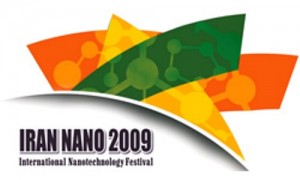 The researchers at Institute for Color Science and Technology (ICPC) of Iran presented a kind of ZNO:CO nano-pigments synthesized through combustion method.
Institute for Color Science and Technology was founded in 1997 to create a scientific base in the field of paint science and industry to train professional experts and to develop practical and developing research projects in different fields of science and technology.
The nano group of the institute started up its activities related to science and nanotechnology since 2004. It joined the laboratory network of nanotechnology in 2007 and achieved the third place among the members of laboratory network.
Three major fields of the institute's activities are nano-pigments, their synthesis, retrofits, and the application of nanoparticles, self cleaning nano-coatings, anti scratch and anti corrosion materials; and thin layers which could be polymeric, metallic, hybrid, or ceramic.
Preparation of raw materials based on nanotechnology for the manufacturing of screen displays, the synthesis of magnetic nanoparticles and nanocomposites used in special coatings, the synthesis of nanopowders for production of resistant parts, and optimization of chemical synthesis methods like combustion synthesis for the production of nanomaterials are examples of the current projects in this research institute.
The institute provides facilities for post graduate and under graduate students and accepts students in nanopaint technology at master level.
Nanomaterials are produced by all mechanical, chemical, and solid methods. The equipment available at the institute, include nanostructured materials testers like SEM, electronic microscope, PSA (Particle Size Analysis), freeze dryer, thermal analysis, and FT-IR.