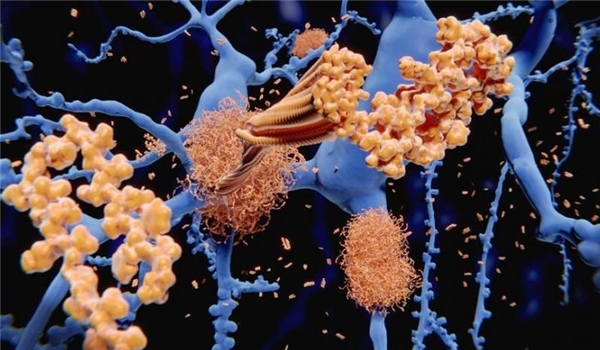 Scientists at Iran University of Science and Technology discovered a new drug delivery system based on nanotechnology to treat cancer patients.
A novel antibiotic delivery system based on magnetic nanoparticles (NPs) conjugated to a cell-penetrating peptide (CPP) was developed by the Iranian researchers at Iran University of Science and Technology.
"In this system, cancer drugs are delivered directly to the target which decreases drug consumption and leaves effect on the targeted tissues with the highest efficiency," Ali Maleki, one of the researchers of the plan, told FNA on Saturday.
In this method, silica-coated iron oxide NPs were produced via a co-deposition method, and coated by a polyvinyl alcohol (PVA) polymeric network via physicochemical binding. Vancomycin (VAN) was then entrapped into this PVA network.
A hexapeptide sequence Gly-Ala-Phe-Pro-His-Arg, was synthesized in the solid phase and then conjugated onto the surface of the magnetic NPs. The drug ratio incorporation into the carrier system and drug release were monitored through precise analysis.
Confocal microscopy showed that the NPs could be internalized into Staphylococcus aureus and Escherichia coli bacterial cells. The antimicrobial effects of VAN were significantly enhanced by this system with a low dosage of VAN.
Advantages include rapid targeted-drug delivery process, drug dose reduction, and equal effects on both Gram-positive and Gram-negative bacteria.
Iran is a leading nation in nanotechnology. Only in 2018, Iranian researchers published 9,662 papers and articles in the field of nanotechnology, bringing the country among the top 4 in the world in this area of technology.
In 2018 compared with 2017, Iran remained on its previous spot, ranking 4th place by publication of 9,662 nano-articles and Islamic Azad University carried the largest number of nano-articles last year, according to a report released by StatNano.
StatNano, a comprehensive statistical database portal, which has been compiling and releasing the data and statistics related to nanotechnology using scientific methodologies since 2010, is today one of the most reliable references of researchers and policymakers around the world. The statistics of the nano-articles published by each country are reported by StatNano on a monthly basis, which collects them by searching the appropriate terms in the search engine of the WoS.
Accordingly, in 2018, more than 166,000 articles related to nanotechnology were published, indicating an increase of more than 7% compared to the corresponding period last year. In addition to research articles, over 9,000 review articles were also published in the past year, which comprise nearly 5% of all nanotechnology publications.
In 2018 compared with 2017, the top 5 countries of the world in nanoscience generation remained on their previous spots.
As in the past years, the share of nano-articles in the total scientific publications has still been growing. In 2018, around 9.7% of the total scientific publications were related to nanotechnology, which has been the highest since 2014.