Iran
Middle East
Science
Iranian Researchers Write 13% of World's Scientific Articles on Coronavirus
Iranian Vice-President for Science and Technology Sorena Sattari said on Tuesday that the country's scientists have produced 13% of scientific articles released in the world about the COVID-19 virus.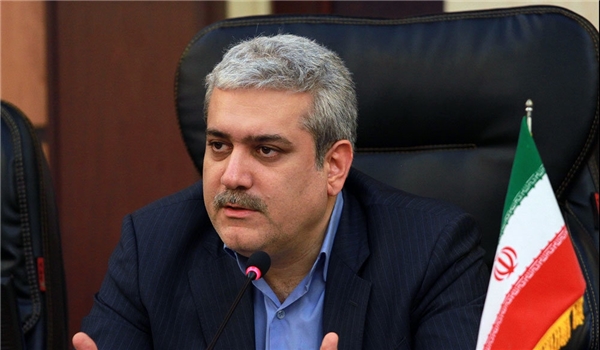 Sattari made the remarks during a visit to Qazvin province in Northern Iran.
He added that in the last Iranian calendar year (ended on March 20, 2020), the number of the scientific articles in Iran registered an 8% growth.
Iran has also gained eye-catching achievements in production of anti-coronavirus equipment.
In relevant remarks last Saturday, a senior Iranian industrial official said that production of different anti-coronavirus equipment, including masks, has highly increased.
"There were only 200,000 masks produced before the coronavirus outbreak domestically in the country and now its production has 11-folded and reached 2,300,000 per day," Secretary of the Logistic Headquarters of the Industry Ministry for Campaign against Coronavirus Jamshid Golpour told FNA.
He also added that the country is now manufacturing 145,000 N95 masks on a daily basis, noting that 400,000 liters of disinfectants are now produced in Iran, 8 times more than the early days of the coronavirus outbreak.
"Also, production of medical gloves has two-folded and amounted to 4.5mln per day now," Golpour said.
Also, last Tuesday, an official with the Islamic Republic of Iran Customs Administration (IRICA) announced that Iran started again exporting serology kits, surgical-medical gowns, face shields and N95 face masks.
Ali Akbar Shamani announced that bans have been lifted on the export of serology kits, medical overalls, surgical gowns, face shields and N95 face masks.
Meantime, on May 10, Deputy Head of the Iranian presidency's office for scientific affairs Mehdi Qalenoyee said that Iranian firms are going to export serological test kits to eight more countries after a first successful cargo was sent to Germany earlier in the week.
Qalenoyee said export of two types of coronavirus test kits to the Philippines and Pakistan was waiting for confirmation from the local officials after Iranian companies manufacturing the special tools sent sample kits to labs in those countries.
He added that India, Nigeria and Armenia will receive the items once travel restrictions are eased.
The official also said that Qatar, Georgia and Syria will soon be included in the list of export destination for the Iranian test kits.
The announcement comes a few days after Iran sent a first cargo of serological test kits to Germany, where officials are trying to conduct the tests on a great scale to identify the immunity rate against COVID-19.