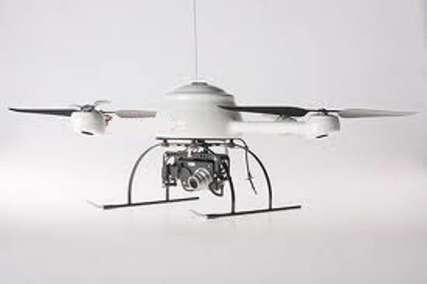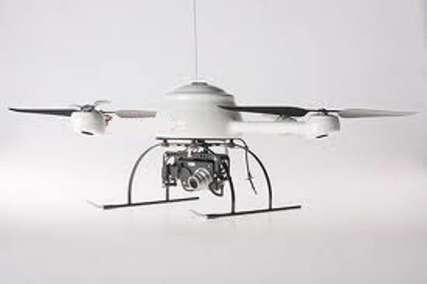 A research firm's vertical drone was unveiled at Isfahan's Science and Technology Township in the presence of Deputy Science, Research and Technology Minister, Mohammad-Mahdi Nezhad-Nouri on Sunday.
According to our IRNA correspondent in Isfahan, the product of the science based Khallaqiyat Kavir Company, is called Mahnad 41.
The managing director of the firm said at the unveiling ceremony of the drone, "This vertical flight drone reached the phase of mass production with the capability of operator and auto-pilot flights.
Hamed Bastani added, "This vertical flight drone can take photos and films, control the traffic, technically inspect the power transfer towers, topography, usage in agricultural industries, dam building, petrochemical industries, and digging tunnels.
He said that Mahnad 41 weighs about 680 grams and can fly at a 56 km/hour speed, adding, This machine can communicate thru the Wifi network and is made of carbon fiber.
According to him, the machine's range is 400 meters and if a cell phone network is used to control it, so long as its battery would not be discharged the machine can keep functioning.
Among the privileges of Mahnad 41, he referred to its low production cost compared to the similar foreign types, which is about one fifth, fully indigenous design and manufacturing process, its flexibility, the possibility of its mass production, keeping in mind the high demand for it inside Iran, and its most up-to-date technology, which can also be up-dated and altered according to the needs of the day, and the orders.
The technician also noted that Mahnad 61 and 62, too, with different and greater capabilities have already been manufactured.
Bastani said that some Iranian firms have already ordered a relatively large number of this type of drone.
The Deputy Science, Research and Technology Minister, Mohammad-Mahdi Nezhad-Nouri, too, said at the unveiling ceremony of the drone that one of the important privileges of this product is that its manufacturers are ready to accept orders for production of large quantities of it, at high quality.
He added, "The best guarantee for the continuation of the work of the science-based firms is that their products would sell well, and this is truly a privilege."
Khallaqiyat Kavir Company has been working at Isfahan Science and Technology Township for a year now and is working in modern technologies field, including intelligent systems, drones, and robots.