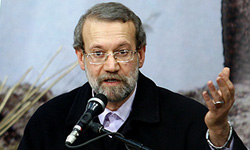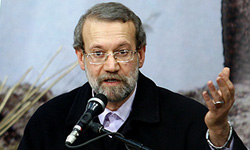 Iranian Parliament Speaker Ali Larijani lambasted a number of Arab states for their stealthy supports for Israel's crimes against the other Arab and Muslim nations.
Unfortunately many Arab countries assist Israel behind the stage," Larijani said here in Tehran on Saturday.
He referred to the intelligence support provided by certain Arab countries for Israel during the regime's 33-day war against Lebanon in September 2006, and expressed regret over such moves.
Israel launched a heavy attack over Southern Lebanon in summer 2006 in a bid to undermine the military power of Hezbollah resistance movement but it failed to materialize the plot and Hezbollah made the Israeli regime retreat after 33 days.
Meanwhile, The Washington Institute for Near East Policy indicated that Israel is deeply and growingly fearful of Hezbollah's burgeoning military and political prowess in Lebanon.