Iran
Iranian Speaker Blasts US-Led Coalition's Approach to ISIL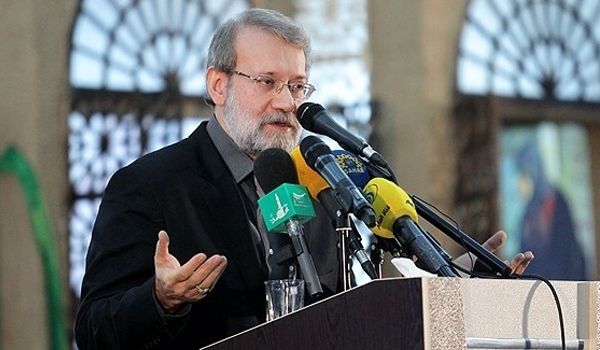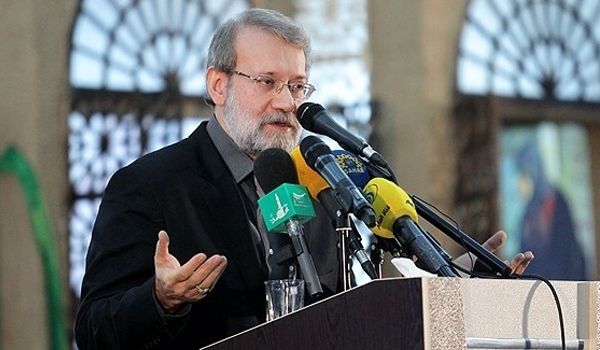 Iranian Parliament Speaker Ali Larijani lashed out at the approach adopted by the US and its allies towards the ISIL terrorist group, and said the Zionist regime is benefiting from the turbulent situation of the region.
"The Zionist regime is the one which gains most benefits from the regional situation," Larijani said in Tehran on Monday.
Referring to the financial aids provided to the terrorist groups, specially the ISIL, by the members of the so-called anti-ISIL group, he said, "They have created a savage stream which, according to some reports, has $5bln of wealth; this money has neither fallen from the sky nor grown from land, rather these are the same regional states which have helped this grouplet."
"This is a multi-dimensional international game; they say that we have formed a coalition against terrorism. They are right and they may stage some attacks against the ISIL, but in the end, this is the Zionist regime which enjoys when it sees an extremist stream exists in the region to both damage Islam's reputation and sow discord among Muslims," Larijani said.
Also in October, Larijani in a meeting with Iraqi Prime Minister Haider al-Abadi questioned the honesty of the US-led anti-ISIL coalition, reminding that the coalition members were the creators and supporters of ISIL and other terrorist groups in the region.
"While the world powers and their regional allies have been the main supporters of terrorist groups in the past years, their current claims about fighting terrorism are baseless and lack truthfulness," Larijani said during the meeting in Tehran.
Al-Abadi, for his part, referred to the anti-ISIL coalition, and said, "Any measure by the anti-ISIL coalition shouldn't endanger Iraq's independence and territorial sovereignty."