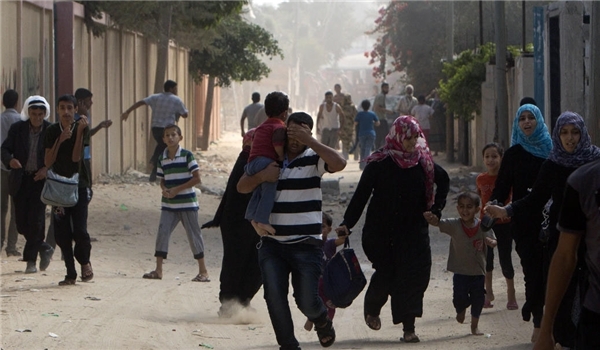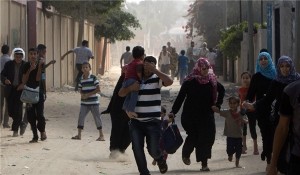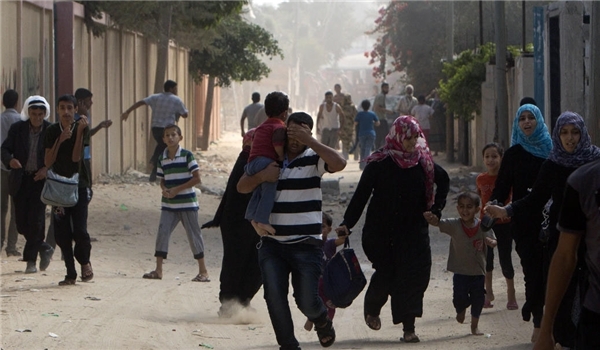 Iranian Parliament Speaker Ali Larijani said Muslim nations should send money and weapons to the Palestinian people to help them defend themselves against the Israeli manslaughter.
"The Palestinian people need financial facilities and weapons and this is while certain Muslim states merely chant slogans but these slogans won't produce any results for the Palestinian people," Larijani said in an interview with Iran-based Arabic-language Al-Alam news channel on Sunday.
He said that Iran will make its utmost efforts to provide real assistance to the Palestinians, adding that the troika meeting of the Parliamentary Union of Islamic Cooperation (PUIC) held in Tehran on Tuesday also focused on sending humanitarian aids and real assistance to the Palestinian people.
"We don't have any doubt in helping the Gaza people but the Palestinian fighters provide their weapons themselves; of course, there was a time when we helped the Palestinian people with weapons technology," Larijani said.
His remarks came after Supreme Leader of the Islamic Revolution Ayatollah Seyed Ali Khamenei strongly condemned the recent Israeli attacks on the Palestinians, and underlined that Palestinians should continue their armed struggle against Tel Aviv.
"We believe the West Bank, too, should be armed just like Gaza and those who are interested in the fate of the Palestinians must work in this respect so that the pains and miseries of the Palestinian people will be decreased due to their mighty hands and the weakness of the Zionist enemy," he underlined on Wednesday.
In relevant remarks today, Commander of the Army Ground Force Brigadier General Ahmad Reza Pourdastan underlined the necessity for all Islamic countries to supply weapons and military tools and equipment to the Palestinians to help them defend themselves against the Israeli attacks.
"This is the duty of the Muslim world to obey the order of the Supreme Leader of the Islamic Revolution and arm the Palestinian people so that a powerful response will be given to the Zionist regime," Pourdastan told FNA in Tehran on Friday while participating in the International Quds Day rallies.
He said that the operational capacities of resistance groups in the region have made the Zionist regime desperate, and added, "The Zionist regime will not sit to the negotiating table unless the language of force is exercised on them and we have witnessed that the rockets fired by the Palestinians have created such a strange fear among the Zionists and they are now after truce."
Israel has been pounding the blockaded Gaza for 20 consecutive days, killing at least 1,060 people and injuring more than 6,000 others.