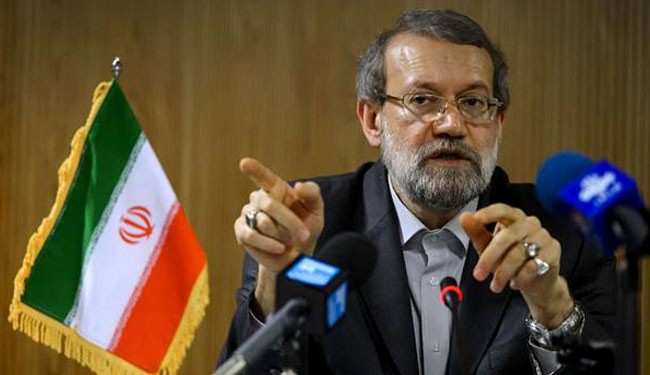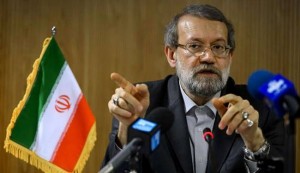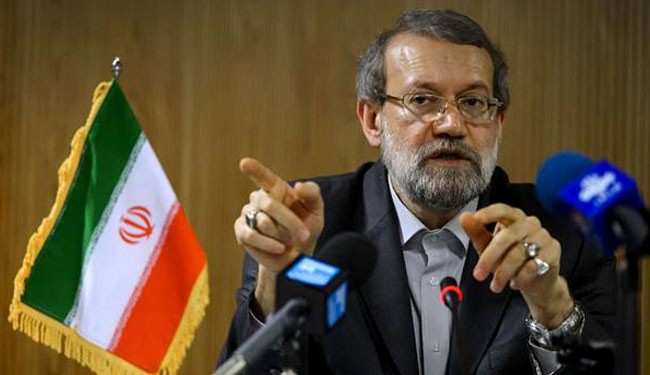 Iran's Parliament Speaker Ali Larijani says the US is scared of the candidacy of Syria's President Bashar al-Assad in 2014 presidential election due to his popularity among Syrians.
"Based on which logic, the US officials dare to say somebody (Assad) should not take part in the next (presidential) election of Syria? This stance is very shameful. You (the West) claimed that Mr Assad has no popular base (in Syria) and we want to create democracy there. Why you are worried about his candidacy?" Larijani said on Wednesday in Tehran.
He added that the American statesmen appear to be suffering from forgetfulness.
He referred to the preconditions set by Washington regarding the situation in Syria and the Geneva 2 meeting.
He noted that the remarks made by the US political figures who have said Iran has to abide by the results of the Geneva 1 talks and that the Syrian President Bashar al-Assad must not run for the next round of presidential elections show they are suffering from forgetfulness or prefer to fake one.
He pointed to the ballyhoo since the first round of Syria talks in Geneva by "some talkative creatures," saying that Iran must not take part in the conference.
He said the result of lack of Iran's presence in the talks is the current situation in Syria.
Iran has underlined the need for talks to end Syrian crisis, he said, reiterating that those who participated in the meeting but later on failed to abide by its decisions have to explain their behavior.
Assad said in a television interview on Monday that he saw nothing that would get in the way of running in 2014 presidential election.
"Personally, I don't see any obstacles to being nominated to run in the next presidential elections," he said on Syria's al-Mayadeen TV when asked whether he thought it was suitable to hold the election in 2014.
He told the interviewer the will of the Syrian people would influence his decision on whether to run in 2014.
"As for people's desire, it is too soon to talk about it. We can only discuss it when the election date is announced," he said.
Syria has been gripped by deadly unrest since March 2011, when pro-reform protests turned into a massive insurgency following intervention of western and regional states.
According to reports, more than 100,000 people have been killed and millions displaced.