Iran
Iranian Speaker: US, Zionists, ISIL Collaborating to Undermine Islamic Awakening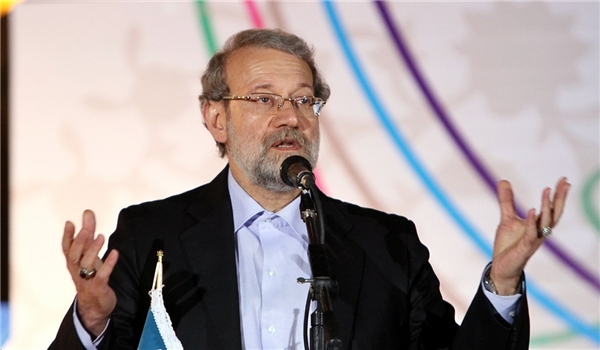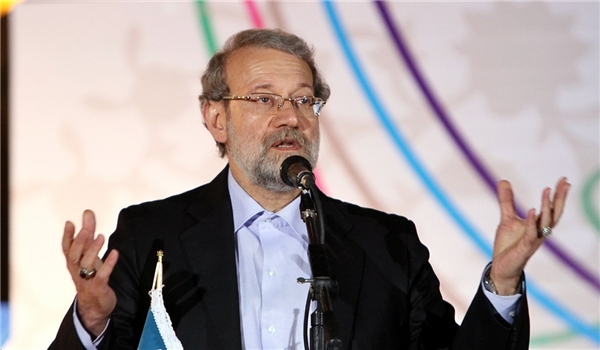 Iranian Parliament Speaker Ali Larijani warned that the US, the Zionists and the Islamic State of Iraq and the Levant (ISIL) terrorist group are making joint efforts to push back the waves of Islamic Awakening in the Muslim world.
"Today the international stream of Zionism, the extremist ISIL stream and the US are all moving on one path towards their shared goal of the annihilation of the Islamic Awakening," Larijani said, addressing the inauguration ceremony of the first 'Islamic Awakening House' in the Central city of Isfahan on Saturday evening.
Stressing that the US and other western states aren't seriously fighting the ISIL, he said Muslims should rely on their own capabilities to continue the Islamic Awakening movement.
Also, addressing another ceremony in Isfahan city on Sunday, Larijani underlined that in addition to collaboration among the US, Zionists and the ISIL to stop or divert the Islamic Awakening movement, the West-led wars in the region, specially in Afghanistan, Syria and Yemen, are the results of the world powers' political desire games in the region and the spread of a fanatic terrorist culture.
In relevant remarks in September, Vice-Chairman of Iran's Experts Assembly underlined that the US and its protégés in the region have supported the Takfiri and extremist movements after the 1979 Islamic Revolution to counter Iran's Islamic Revolution and the tidal waves of Islamic Awakening.
"All the Takfiri movements have been created and supported by the US and its puppet regimes in the region after the victory of the Islamic Revolution in Iran (in 1979) and the Islamic Awakening movement in the entire Muslim World and the US allegations about combating the ISIL is no more than lies and hypocrisy," Ayatollah Seyed Mahmoud Hashemi Shahroudi said, addressing a group of clerics and Friday prayers leaders in Tehran.
Shahroudi, who is now the acting chairman of the Assembly of Experts after Ayatollah Mahdavi Kani went into coma three months ago, said that the US and its allies in the region want to spare themselves from the crimes of the Takfiri groups such as the ISIL and portray them as the natural outcome of the Islamic awakening in the world to tarnish the true image of Islam which supports spread of justice, humanity and unity.
Also last month, Supreme Leader's senior advisor Ali Akbar Velayati warned of the enemies' plots to sow discord among the regional states, and said the ISIL has been created by the US and Israel to the same end.
"Today, we are witnessing the growth of extremism in certain parts of the Islamic world; the actions made by the extremists and the killing of the innocent Shiite and Sunni people by them raises hatred and disgust of real Muslims and the Islamic Ummah hates such brutalities," Velayati said, addressing the international conference of Muslim scholars in support of Palestine in Tehran.