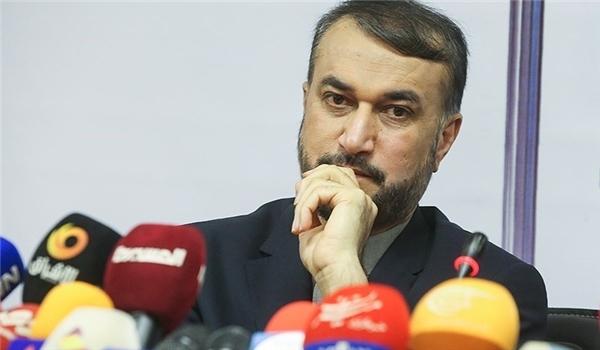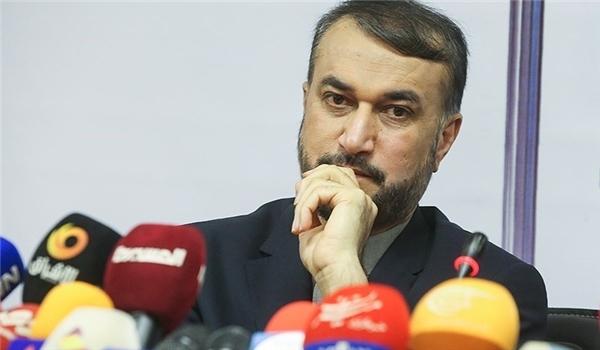 Advisor to the Iranian Parliament Speaker Hossein Amir Abdollahian called on the UN to have an eye on other problems in Syria beside efforts to provide a new constitution for the war-hit country.
"The UN should not move through one single dimension in its initiative on Syria and other problems should also be paid attention along with efforts to devise the constitution," Amir Abdollahian said in a meeting with the French special envoy on Syria in Tehran on Thursday.
He underlined the necessity for the Geneva talks to pay attention to other important issues, including the refugees' right of return and reconstruction of Syria.
Amir Abdollahian referred to the continued presence of terrorists in Idlib province, stressing the need for serious efforts to end terrorism in Syria.
Outgoing UN envoy for Syria Staffan de Mistura on Sunday said that peace in the war-wracked country could be won through a post-war "inclusive constitution".
De Mistura is trying to set up a UN-backed constitutional committee for Syria that would include 50 members chosen by Damascus, 50 by the opposition and 50 by the United Nations, before stepping down later this month.
"One can win territorially in conflict – especially if one has strong military support from friends – but the issue is can you win peace," he told an international conference in Doha.
"We are getting into that phase," which includes reconstruction, rehabilitation and the return of refugees, de Mistura said.
The planned constitutional committee was agreed at a Russia-hosted conference in January.