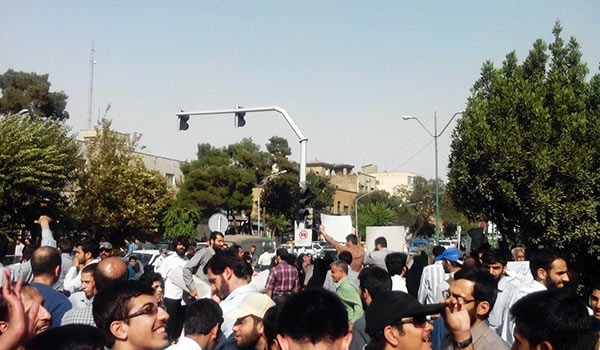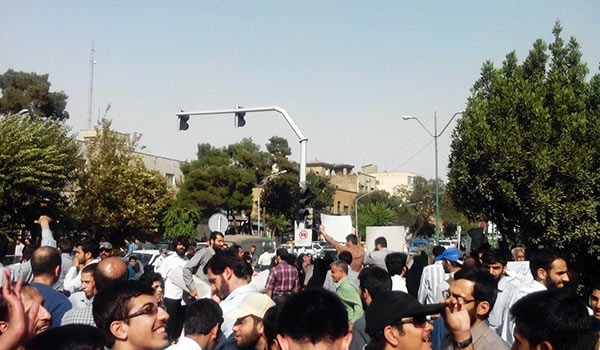 Students of Tehran University rallied in front of the French embassy in the capital to voice protest at the French government's violation of human rights and suppression of protests against fuel price hikes.
The Iranian students gathered at Tehran's Neauphle-le-Chateau street which hosts the French mission on Wednesday.
They carried banners and placards reading words to protest at the French government's violent behavior towards the demonstrators.
Protests in Paris on Saturday turned particularly violent, with the famed Arc de Triomphe defaced and avenues off the capital's Champs Elysees suffering damage.
Paris police said 412 people were arrested during the clashes in the capital on Saturday and 363 remained in custody, according to the latest figures.
Four people have been killed in the three-week-long nationwide protests, including an 80-year-old woman who died in hospital on Sunday after being hit by a tear gas canister in Marseille.
The demonstrations have been given the "yellow vest" tag due to the fluorescent jackets kept in all vehicles in France, and are estimated to have cost millions to the economy.
French Prime Minister Edouard Philippe announced a six-month moratorium on planned petrol and diesel tax hikes after weeks of violent protests against the measures.
The move on Tuesday marks President Emmanuel Macron's first significant U-turn on a major policy since he assumed office in 2017.
"It's a first step, but we will not settle for a crumb," Benjamin Cauchy, one of the leaders of the protests, stated.
The so-called "yellow vests" demonstrations, which began on November 17, were originally spurred by a squeeze on household spending brought about by Macron's taxes on diesel, which he says are necessary to combat climate change and protect the environment.
However, they have since evolved into a bigger, general anti-Macron uprising, with many criticizing the president for pursuing policies they claim favor the richest members of French society.