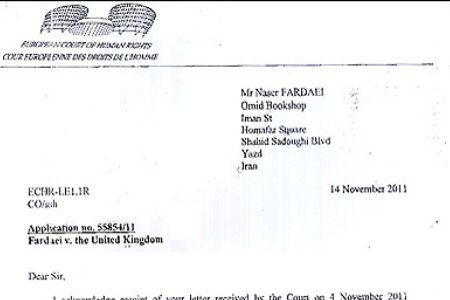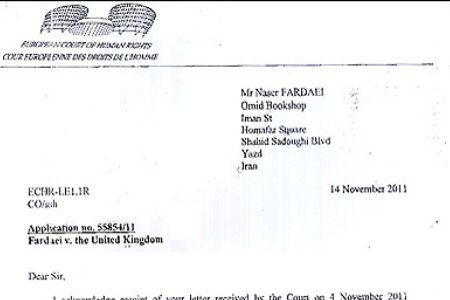 An Iranian national has taken legal action against the British government for illegal imprisonment, torture and deportation at the European Court of Human Rights.
Naser Fardaee who lived as a student in London in 1976 and 1977 was detained under fabricated charges of trespassing on a police officer's house and injuring him and suffered intense torture for 10 months.
"The British intelligence service MI6 illegally arrested me due to my presence in demonstrations affiliated with Muslims … and subjected me to torture and physical and mental abuse for about ten months," Fardaee told Iran's Mehr News Agency.
He added the abuse was so serious that scars of torture could be still seen on his body after about 34 years.
This comes as the British justice system cleared Fardaee of all the charges in 1979 after he was deported from Britain but London kept the ruling unannounced for 27 years until Fardaee was informed in 2006 that he has been acquitted.
The ruling also featured a detectives' report that confirmed the British police intentionally prolonged their investigations into Fardaee's case in a politically-charged move.
He said the Strasburg judges have ensured him that they will immediately begin the legal process on his case.
"The court will deal with the case as soon as possible on the basis of the information and documents submitted by you," the court told Fardaee in "receipt" of his lawsuit in a letter dated November 14, 2011.
This is while several other people, including Libyan and Iraqi nationals have so far sued the British government and MI6, in particular, for complicity in torture.
The latest case in point was Abdel Hakim Belhadj, head of the Tripoli Military Council and a former leader of the Libyan Islamic Fighting Group, who filed a lawsuit saying the British government and spy agency MI6 secretly helped the agents of former Libyan dictator Muammar Gaddafi take him and his wife to Libya where they suffered torture.
Gaddafi, however, appears not to have been the only dictator the British closely worked with, as the police suggestion in Fardaee's case that his torture and deportation was political raises suspicions that the British police were cooperating at the time with Savak, the brutal security police under the Iranian dictator Mohammad Reza Pahlavi, who was toppled in the 1979 Islamic Revolution.