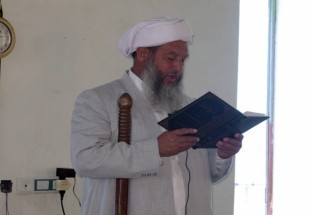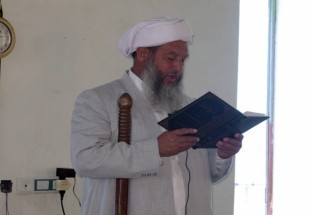 Iranian scholar from Bojnourd slammed atrocities of Saudi Arabia in Yemen saying that these attacks have no justification and they are rejected politically and morally.
Haj Abdullah Akhound Khosh Nazar, Friday prayer leader of Tazeh Yab in the Iranian Province of Northern Khorasan, in his weekly sermon called Saudi Arabia as an aggressive country whose invasion of Yemen is not different from the attacks by the Zionist regime against Gaza or those of the US against other countries, reported Taqrib News Agency (TNA).
Akhound Khosh Nazar stressed the importance of unity among Muslim nations and said," If Islamic states intend to stand against the intrigues of the Zionist regime and arrogant powers then they have to be united because if Muslims are divided then an objective of the enemies is fulfilled."
He noted that the honor of the Muslims is dependent upon their solidarity and said," If Muslims wish to restore their honor and power, then they have to boost their unity."
Iranian Sunni scholar warned against dispersion of Muslims as a strategy of the enemies and noted," Enemies of Islam try to wage sectarian rift among Muslims so that they prevent the advancement of the Muslims and break the chain of solidarity among them while Muslims will never let their objective to realize."
On the beginning days of the fasting month of Ramadan, Akhound Khosh Nazar referred to the holy month as an opportunity for the Muslims demanding Muslims to make the best of the time by following the prayers for this month.