Iran
Iranian Sunni cleric: Unity most influential on sustained security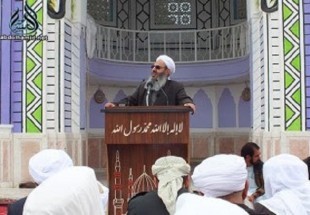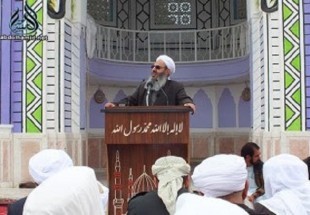 Top Iranian Sunni scholar referred to the approaching parliamentary election demanding the people to elect qualified candidates who pursue strengthening unity and popular interests.
Molavi Abdul Hamid, Sunni prayer leader of Zahedan assimilated elections to a scene of national examination which should be participated by all people, reported Taqrib News Agency (TNA).
He demanded that the elections do not take an ethnic or denominations hue rather the people should elect the most qualified candidate who maintains the interests of the nation.
Molavi Abdul Hamid stressed thoughtfulness, brevity, capability and cooperation as the necessary qualities for a candidate recommending Shia and Sunni communities in the Province of Sistan and Baluchistan to vote for candidates from both denominations to stress necessity of unity between the two members who are going to represent the Southeastern province in the Parliament.
Manager of Dal-ul-Ulum Sunni seminary in Zahedan warned against enemies who pursue opportunities to penetrate among Muslims and said," If we Muslims are not distanced then enemies cannot breach into our communities and unity of the people can guarantee security amongst us."
Molavi Abdul Hamid highlighted solidarity as the most influential factor for sustained security and said the unity among the people in province should be safeguarded so that enemies do not find any chance to breach the unity among people.