Iran
Iranian Top Diplomat: No Need to US Military Bases in Afghanistan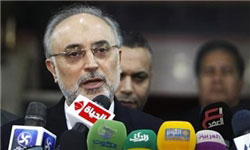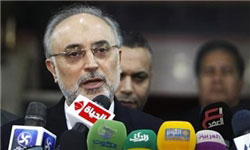 Iranian Foreign Minister Ali Akbar Salehi underlined the potentials of President Hamid Karazai's government for establishing security in Afghanistan, and said withdrawal of the US forces would not lead to any security concerns in the country.
Salehi made the remarks in a meeting with UN special envoy to Afghanistan and head of the UN Assistance Mission in Afghanistan (UNAMA) Jan Kubis in Tehran on Wednesday.
He underlined that the US does not need to establish military bases in Afghanistan, and said that Afghan forces should take full responsibility for the country's security.
Kubis underlined Iran's key role in the region and called for more cooperation from Afghanistan's neighboring countries to reconstruct the war-torn country.
Iran is one of the most important donors to Afghanistan which has kept its promises to help to the reconstruction of the war-hit country.
Iran has built some roads, power transmission lines, and border stations, among the other infrastructure projects which would better link the two nations.