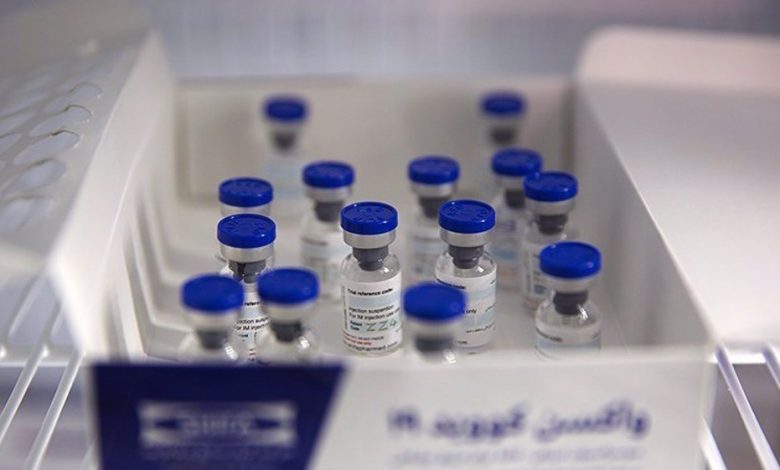 More and more people are volunteering for Iran's domestic vaccine for COVID-19 after Leader of the Islamic Revolution Ayatollah Seyyed Ali Khamenei disallowed imports of Western vaccines over side effect concerns.
So far, the locally-produced vaccine has been administered to seven people, and is to be given to as many more volunteers on Monday, said Dr. Davoud Payam-Tabrasi, who sits on the national committee tasked with developing the indigenous vaccine.
The general health condition of the recipients is favorable, he added, saying the first phase of the injections was to last until February 29.
If the vaccine proves effective, as many as 500 more people will receive the injection as part of the next phase, the physician noted.
Meanwhile, more than 200 Iranian lawmakers released a statement on Sunday in support of the domestic production of the anti-virus solution.
They cited recent remarks by Imam Sayyed Ali Khamenei, in which the Leader prohibited imports of vaccines from the United States, the UK, and France, and said it was a source of honor for the country to have the vaccine developed by its own young scientists.
The parliamentarians drew attention to how the same Western countries have been keeping the Islamic Republic under the scourge of wide-ranging sanctions, life-saving medicine and medical equipment included.
The legislators also underlined that there was no sure way for the country to examine the safety of the Western vaccines, adding that available evidence had pointed to the likelihood of the foreign vaccines causing shock and other side effects in their recipients.
Speaking in the northern Mazandaran Province, Health Minister Saeed Namaki also provided scientific reasoning for the rejection of the Western vaccines.
He said the Western vaccines had been produced "based on the mRNA method." Inside the US itself, he added, some articles had been published showing how the approach could manipulate the recipients' immune system and afflict them with autoimmune diseases.
"Even in the US and Europe, many people avoid the vaccines because of these speculations," he said.
Namaki also recalled how the same Western countries had been preventing and severely complicating Iran's access to medicine in compliance with the US sanctions.