Iran
Middle East
Iranians back decision to reduce JCPOA commitments
Iranians from all walks of life have backed their government's decision to reduce JCPOA commitments until interests are secured and demands are met.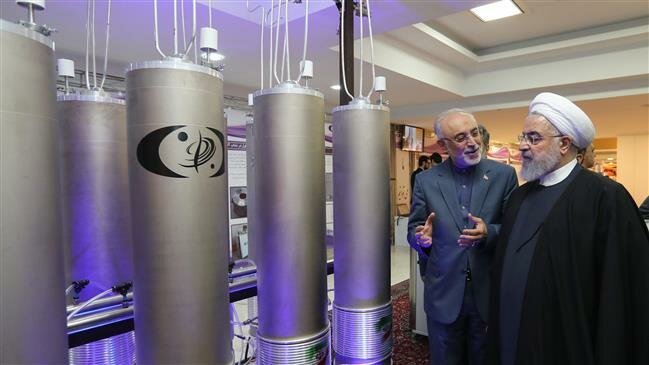 The government is doing the right thing to expand its nuclear research and development as of September 6, setting aside the restrictions imposed on the country's R&D in the 2015 nuclear deal with world powers, also known as the Joint Comprehensive Plan or Action or JCPOA. That's according to many people in the Iranian capital. They say the government should further scale back its commitments if it cannot see the economic benefits of the multilateral agreement.
President Hassan Rouhani has described the third phase as highly important in nature, emphasizing that this would be the most significant step that the country takes and would have surprising effects.
Iran has already rowed back on its nuclear commitments twice under the JCPOA. According to President Rouhani, the third step will be taken on Friday, September 6, after talks between Iran and the P5+1 group of countries did not bear the desired result.
Many people also back the government' decision not to hold negotiations with the United States until it returns to the nuclear deal and lifts its unilateral sanctions.
According to President Rouhani, in the third phase, the Atomic Energy Organization of Iran will start research and development on whatever technical needs the country has, and set aside all R&D commitments under the JCPOA. He says the cuts are reversible if other parties to the nuclear deal fulfill their obligations.