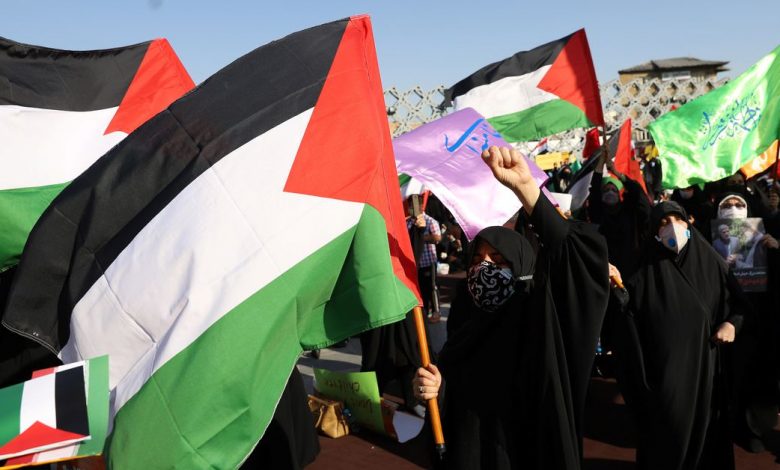 Iranians have gathered in central Tehran to commemorate the victory of Palestinians against Israel after a ceasefire came into force between Hamas and Israel which ended nearly two weeks of violence against the Gaza Strip.
Scores of Palestinians, including women and children, have been killed and hundreds more injured in the Israeli shelling of residential areas in Gaza.
The Gaza-based Hamas movement has retaliated by firing thousands of rockets targeting Israeli settlements, military sites, and occupied cities.
Earlier on Friday, Iranians took to the streets in car convoys to celebrate the occasion. Iranian ralliers say Palestinians will respond to Israeli weapons with rockets and not stones. However, they say awareness raising campaigns like such demonstrations act as a powerful weapon by letting the world know about the Israeli atrocities and crimes against Palestinians.
As Israel was forced to accept a ceasefire Palestinians believe that resistance is still the only way to put an end to Israeli violation of Palestinian rights and its atrocities in the occupied lands.