Iran
Iranians condemn anti-Islam movie, French cartoons in Tehran rally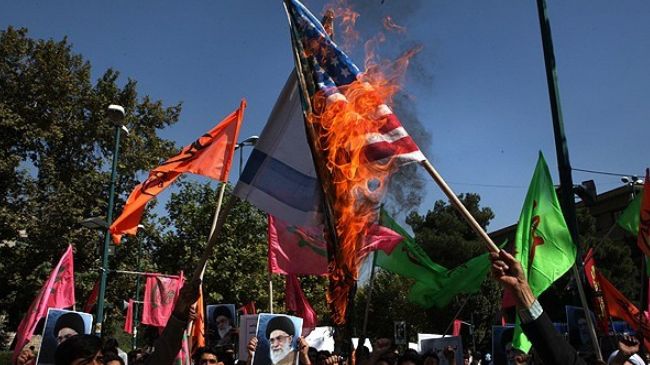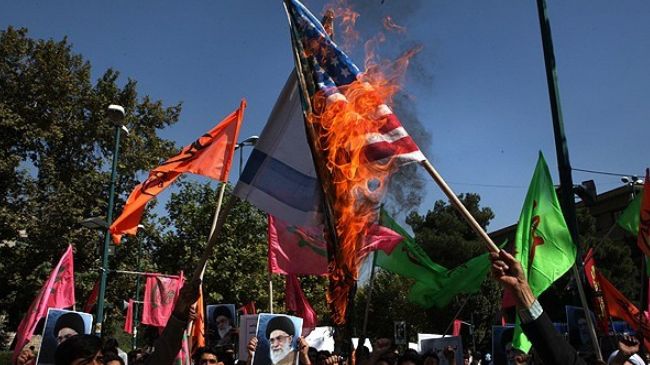 Iranians have staged a rally in the capital city, Tehran, to voice their anger at a US-made anti-Islam movie and blasphemous cartoons published in a French magazine.
Protesters took to the streets in the capital on Tuesday to condemn the West's Islamophobia campaign and the insult to Islamic values.
The demonstrators chanted anti-US slogans, burned American flags, and warned Muslims across the world against silence toward such sacrilegious acts.
They also demanded those behind the blasphemous movie be brought to justice.
Produced by extremist Coptic Christians in the United States, the sacrilegious film "Innocence of Muslims" sparked an outrage across the Muslim world and triggered mass demos outside US embassies in many countries.
The movie insults Islam's holiest figure, Prophet Mohammad (PBUH), and attempts to depict Islam as an oppressive religion.
Anti-West sentiments among Muslims reached a new high when the French weekly Charlie Hebdo printed insulting cartoons of Prophet Mohammad (PBUH) on September 19.