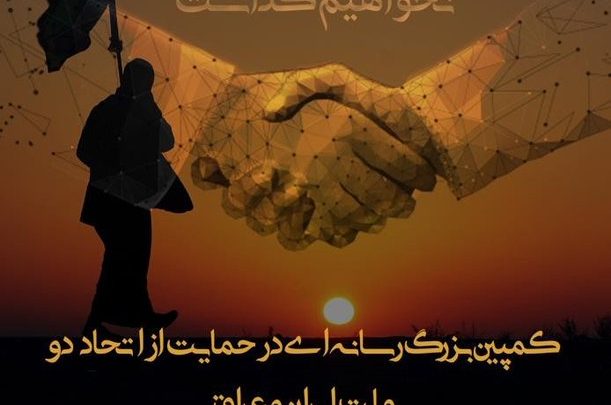 An online campaign launched by Iranian and Iraqi users against foreign meddling has become a top trend on the social networking website Twitter, underlining their intimate bonds after recent attacks on Iran's consulate in Karbala.
The campaign launched on Friday uses two main Arabic hashtags in support of friendly ties between Tehran and Baghdad.
On Wednesday, tribal heads in Karbala visited Iran's diplomatic mission to apologize for attacks by a group of assailants on the building during a recent spate of unrest in Iraq.
According to the online campaign, "some regional countries and their Western allies wrongly believe that they can conceal their repeated defeats against the Axis of Resistance", which includes Iraq and Iran.
They specifically sought to punish the people of Iraq for hosting millions of Iranians and pilgrims from other countries during annual Arba'een processions, which are held in the holy Iraqi city of Karbala, it said.
Iraqi cities have been the scene of anti-government protests for days, which were initially peaceful but later turned violent.