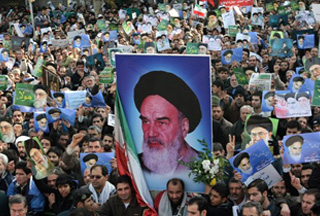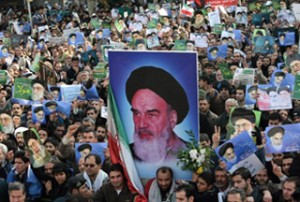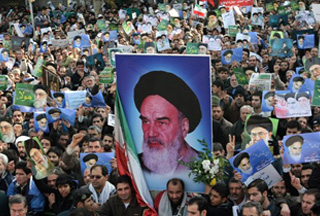 Iranians have staged rallies across the country to protest the desecration of a picture of the late founder of the Islamic Revolution, Ayatollah Rouhollah Khomeini.
The TV footage of a torn-up poster of Imam Khomeini, during Student Day demonstrations in Tehran on December 7, unleashed a storm of anger throughout the country.
After the Friday prayers, Iranians in different cities including capital Tehran took to the streets to protest the desecration.
At the end of the rallies, demonstrators issued a statement, in which they condemned the desecration and re-pledged their allegiance to Imam Khomeini and the Leader of Ummah Imam Ali Khamenei.
The path of Imam will not cease to continue, the statement said, reiterating that the "causes" of Imam Khomeini will remain alive despite such affronts.
The protesters also called on the judiciary officials to identify the desecrators and firmly deal with them.
Ayatollah Khamenei on Sunday condemned the desecration, saying such acts were encouraged by the foreign media.
Tehran Prosecutor Abbas Jafari Dolatabadai said on Sunday that the perpetrators of the incident have been identified, with one of them arrested on the spot.