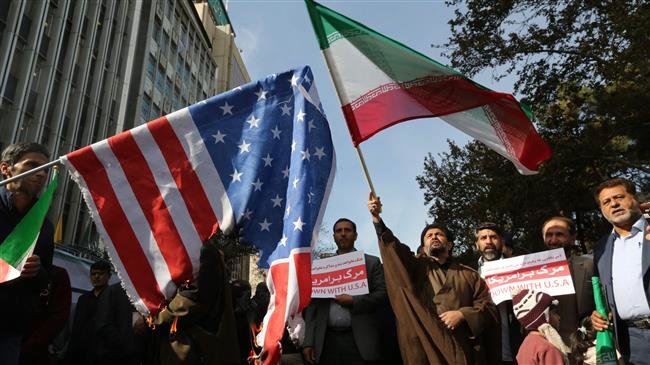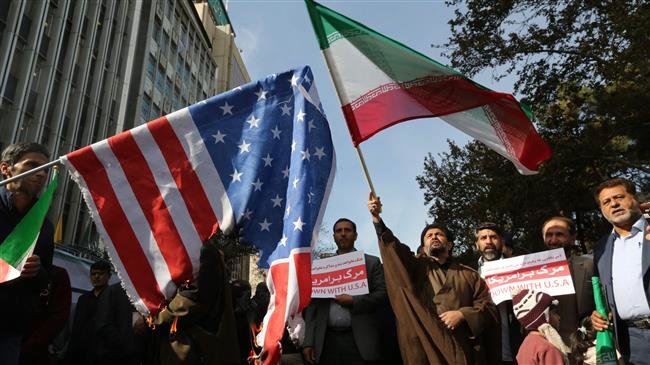 Foreign Minister Mohammad Javad Zarif says the Iranian nation has managed to shatter the myth of US omnipotence despite all the plots hatched by Washington against Iran in the past four decades.
"Iranians forced the US client to leave 40 years ago today. 3 years ago today, JCPOA entered into force, ending yrs of securitization of Iran. In spite of US machinations v. Iran for the past 40 years— & its withdrawal from JCPOA— Iranians have shattered the myth of US omnipotence," Zarif said in a Wednesday tweet.
By "the US client", Zarif was referring to Mohammad Reza Pahlavi, the former US-backed Shah of Iran who fled the country on Jan. 16, 1979, a few weeks before the victory of the Islamic Revolution.
On JCPOA, or the 2015 nuclear deal between Tehran and world powers whose implementation started in January 2016, Iranian Deputy Foreign Minister for Political Affairs Seyyed Abbas Araqchi also took to Twitter to mark the 3rd anniversary of the Implementation Day.
"Today is the 3rd anniversary of the implementation of Iran nuclear deal which displayed how untrustworthy and unreliable the US is," Deputy FM Araqchi said in a tweet on Thursday morning.
"A president sign, the next withdraw! Thank you President Trump for exhibiting this. Shame."
President Donald Trump announced his decision to withdraw the United States from the JCPOA and re-impose sanctions against the Islamic Republic in May 2018. However, the European Union, France, the United Kingdom, and Germany expressed their support for the deal, and have yet to leave it.
Leader of the Islamic Revolution says talks with the US are "useless," adding while negotiations with the Europeans should continue, Iran should not count much on their package of proposals.
Iran has on numerous occasions asserted that its nuclear program is merely peaceful and not meant to make nukes.