Iran
Iranians sign petition for 'good' nuclear deal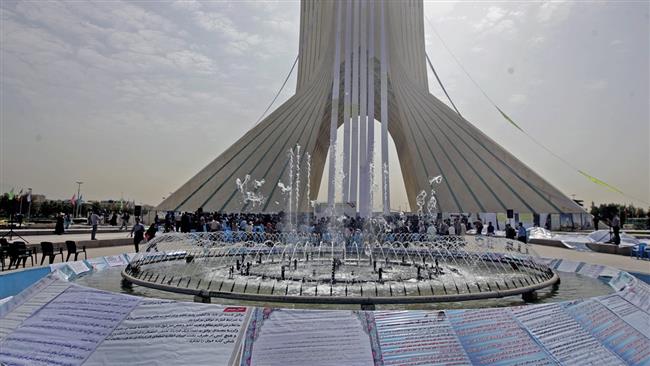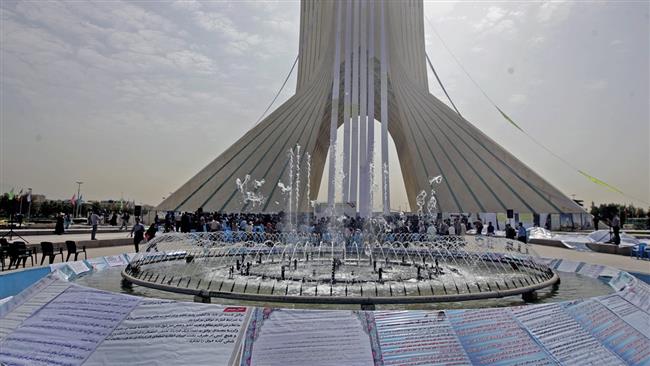 Millions of Iranians have signed a petition to show their desire for a "good" deal with the P5+1 group of countries over Tehran's nuclear program as talks with world powers enter their final stage.
A large number of Iranian people and officials gathered at Azadi (Freedom) Square in the capital, Tehran, on Tuesday to unveil a petition signed by millions of Iranians amid the ongoing crucial talks between the Islamic Republic and six global powers in Vienna, Austria.
Iran and the five permanent members of the UN Security Council – the United States, France, Britain, China and Russia – plus Germany are holding talks to finalize the text of a possible deal over Iran's nuclear program.
The two sides were scheduled to clinch the deal by a self-imposed end-June deadline, but the ongoing negotiations in Vienna are likely to continue for a few more days.
The petition calls for the lifting of all sanctions against Iran at once, preservation of Iran's nuclear achievements and the continuation of nuclear research without any restrictions on nuclear scientists.
It also emphasizes that Iran's military and security sites should neither be subjected to restrictions nor be opened to inspections and that any final deal must be reversible as a guarantee for Iran in case the world powers fail to comply with the terms of the accord.
The petition will be delivered to Iran's Foreign Ministry on Wednesday.
Iran's Foreign Minister Mohammad Javad Zarif said in Vienna on Tuesday that the talks between Tehran and the six world powers have reached a "very sensitive" phase, adding, "The only agreement that the Iranian nation will accept is a just and balanced deal based on the national dignity and the rights of the Iranian people."
"All the Iranian officials have said they are ready for rational and wise negotiations and trade-off," he said.
He emphasized that a final deal should be in accordance with the parameters of an agreement reached between the two sides in the Swiss city of Lausanne in April, saying, "In that case, it is possible to reach a resolution."