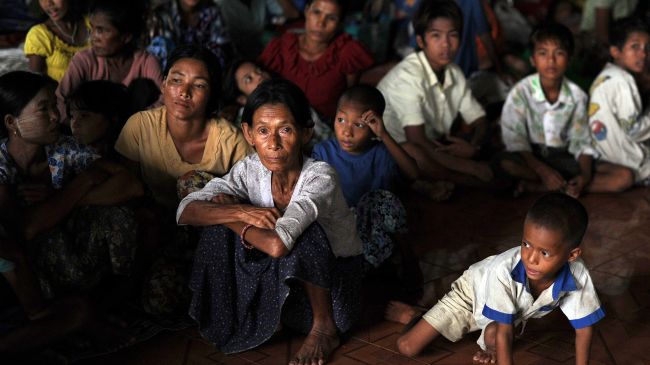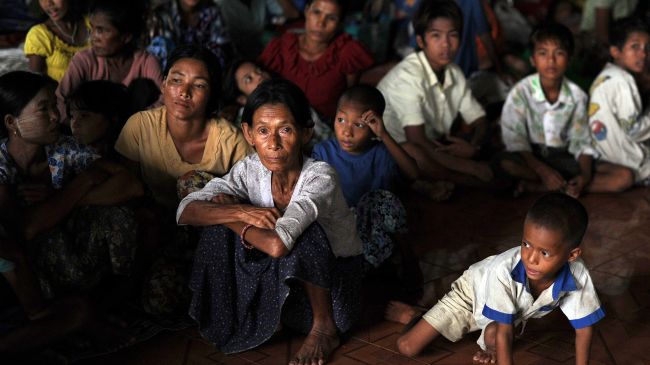 Iranians are set to stage a rally to protest the deadly violence against the Rohingya Muslims in Myanmar and display their solidarity with the Muslim minority in the Southeastern Asian country.
In the rally, due to be held in front of the UN office in the Iranian capital of Tehran on Tuesday, Iranian demonstrators will condemn the recent massacre of the minority Muslims in Myanmar.
The International Action Committee Stop the Ethnic Cleansing of Rohingya in Myanmar in a statement named July 24 as a day of solidarity for the Rohingya Muslims in Myanmar.
"This day is a united voice of the international community to call for Myanmar to stop the ongoing massacre and continuous oppression by the military junta and government of Myanmar against the Rohingya," the statement read.
"This is a wake-up call to the world not to ignore the plight of ethnic Rohingya Muslims who are about to be exterminated from their own land in Arakan," the statement further read.
On July 19, hundreds of Iranian university students staged a rally in front of the UN office in Tehran to protest against the mass slaughter of Muslims in Myanmar.
According to a group of UK-based NGOs, from June 10 to 28, at least 650 Rohingya Muslims were killed, 1,200 went missing, and more than 80,000 others were displaced as a result of rioting, arson, rape, and a cycle of revenge attacks.
Over the past two years, waves of ethnic Muslims have attempted to flee by boats in the face of systematic oppression by the Myanmar government.
The government of Myanmar refuses to recognize the Rohingyas, who it claims are not native, and classifies them as illegal migrants, although they have lived in Myanmar for generations.