Iran
Iranians vote in parliamentary run-off elections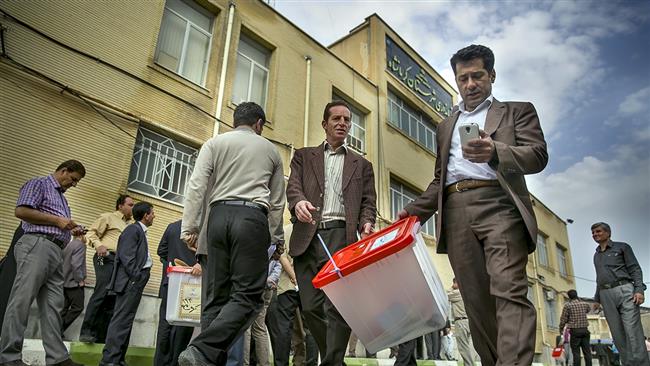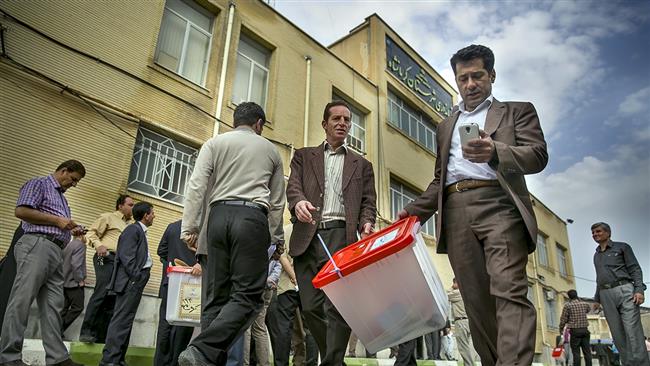 Iranians begin voting in run-off parliamentary elections in which 68 seats are up for grabs in the 290-seat Majlis. 
"People will vote for 68 undecided seats in constituencies that candidates failed to get 25 percent of votes cast in the first round of the election," said Interior Minister Abdolreza Rahmani-Fazli on Friday.
Polls opened at 8:00 local time (0430 GMT) on Friday and will close at 7.00 p.m., but voting can be extended depending on the turnout.
"The election will end at 1900 (1430 GMT). But it might be extended if necessary. The counting will start immediately after the closure of the polls," Rahmani-Fazli said, adding results will be announced by Sunday.
As many as 136 candidates are running for constituencies in which no candidate achieved a clear majority during February's general elections.
According to Interior Ministry officials, 15,350 polling stations have been planned in 21 provinces.
Some 19 million ballot boxes have been prepared for the vote and sent to the provinces, with around 17 million people eligible to vote.
The elections are being held in 55 cities and towns across the country. There will be no run-off vote in the capital, Tehran, where Reformists and independents won all 30 seats two months ago.
The Reformist bloc is fielding 58 candidates in the run-off, and the remainder includes Principlists and several independent candidates.
On February 26, Iranians voted in twin elections to choose members of the Majlis and Assembly of Experts. Iranian election authorities put the turnout at 62 percent, with at least 33 million out of the 55 million eligible voters taking part in the two votes.
As many as 4,844 candidates, including about 500 women, competed for a place in the 290-seat parliament, while a total of 159 candidates ran for the 88-member Assembly of Experts.
The new parliament will begin its session on May 27.
A burning issue on the minds of many Iranians is the economy which has found center stage during campaigning by candidates amid a nagging stagflation.
The official unemployment rate stands at 10 percent and inflation hovers around 15 percent.
The elections are the first since Iran clinched a landmark nuclear agreement which has generated both hopes and worries in the country.
Iranians have had to temper their expectations and the impact of the deal has yet to be felt on the streets.