Iran
Iran's Agricultural Jihad Minister to Visit Ukraine Soon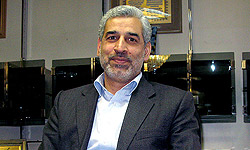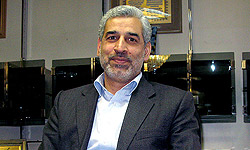 Iranian Agricultural Jihad Minister Sadeq Khalilian is slated to pay a visit to Kiev in coming days to discuss bilateral ties with Ukrainian officials.
Ukrainian Ambassador to Tehran Oleksandr Smarskiy in a meeting with two Iranian agricultural jihad deputy ministers here in Tehran on Wednesday discussed the itinerary of Khalilian's upcoming visit to Ukraine.
During the meeting, Smarskiy and the Iranian officials also underlined the necessity for the further expansion of the two countries' mutual cooperation in the agriculture sector.
Iran and Ukraine have considerably expanded their relations in recent years.
Last year, Iranian Foreign Minister Ali Akbar Salehi and his Ukrainian counterpart Konstantin Grishchenko stressed the further strengthening of diplomatic ties between the two countries.
Grishchenko termed Tehran-Kiev ties over the last decade as being growing based on mutual understanding and respects.
He made the remarks in a message to Salehi on the occasion of the 20th anniversary of establishment of Iran-Ukraine diplomatic relations.
Grishchenko expressed hope both sides would further expand bilateral ties using past experiences.
Salehi in a reply message to his Ukrainian counterpart described bilateral ties as amicable, growing and based on mutual interests.
He expressed hope the two countries' existing ties would be broadened more than before and they would expand cooperation in various political, economic, cultural, parliamentary and judicial fields.