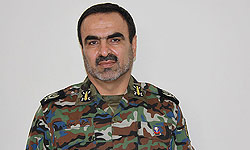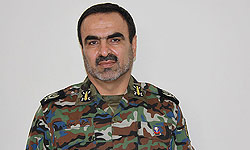 Iran's home-made air defense system is so sophisticated and advanced that it can show swift and precise reaction to any possible threat and aggression by enemies, a senior Iranian Army commander underlined on Wednesday.
"Under any circumstances, the air defense systems in the country can respond to any possible threat against Iran," Air Defense Commander of Iran's Southern Zone General Qanbar Ali Salahian told FNA.
Meantime, Salahian downplayed enemies' threats against Iran as psychological war, and stressed, "We always maintain our preparedness under any conditions and we are ready for response and defense as long as there is a threat."
Referring to the capabilities of the air defense system in his zone, he said that at present a new Iranian radar system has replaced its western rivals in the southern zone which can cover the entire Persian Gulf region.
"Our radar and missile systems cover not just the Persian Gulf, but also the outskirts of the Persian Gulf littoral states," Salahian added.
A senior Iranian Air Defense commander had also said on Monday that Iran's radar systems can detect all flying objects in the entire region, even in the Persian Gulf littoral states.
"In addition to the southern borders and waters, all Persian Gulf littoral states are under the cover of the radars of the Khatam ol-Anbia Air Defense Base," Commander of the Air Defense Unit of Southeastern Iran General Habibollah Alizadeh told FNA at the time.
Iran in February announced self-sufficiency in the production of radars with a senior Iranian commander stressing that Tehran is now able to produce all types of radars by itself.
"We have the honor to announce that we have reached full self-sufficiency in the production of different types of the needed radars with different ranges and frequency bands," Commander of Khatam ol-Anbia Air Defense Base Brigadier General Ahmad Miqani said.