Iran
Iran's Al Mustafa University supports Islamic solidarity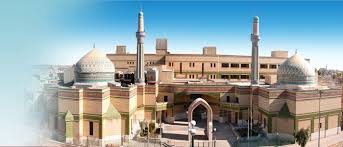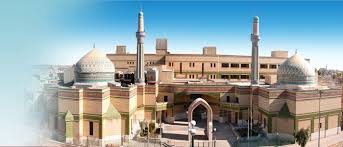 Iran's Al Mustafa University announced preparation of the center to share its experiences on Muslim solidarity with scientific and religious centers in the world of Islam.
Hujjat-ul-Islam Alireza A'rafi, director of Al Mustafa International University, met with a group of Muslim scholars from Bangladesh calling the Islamic center as the greatest academic center in the world of Islam which stresses education of all Islamic denominations as well as familiarization with other Islamic schools of thought and underlined that as the proof for unifying approach of the center and an effort to boost Islamic solidarity, reported Taqrib News Agency (TNA).
He highlighted necessity of rational and philosophical approaches to defend Islamic teachings against western philosophical approaches and added," True monotheism in Islamic mysticism can be a savior of man and Islamic unity though unfortunately the meaning of monotheism is defined in a deviate path by Wahhabi ideology and extremist moves."
Iranian cleric said studying humanities and sociologies with an Islamic focus is an important demand of the world of Islam which is under careful research in Al Mustafa.
Hujjat-ul-Islam A'rafi noted that solution for many issues in the world of Islam, including extremism and Takfir (excommunication) is strengthening commonalities of all Islamic denominations by Muslim clerics and stressed readiness of Al Mustafa University to share its experiences with other academic and religious centers in the world of Islam.
Iranian religious figure warned against growth of secular thoughts and development of extremist and Takfiri thoughts as two threats jeopardizing Bangladesh and other Islamic states and added that promotion of revolutionary thoughts, rationality and stressing morality and Islamic mysticism as strategies which can protect Muslim world from these dangers.
Share/Save/Bookmark