Friends of Syria
Syria
Iran's Ambassador: Solving crisis in Syria achievable through intra-Syrian dialogue with no foreign intervention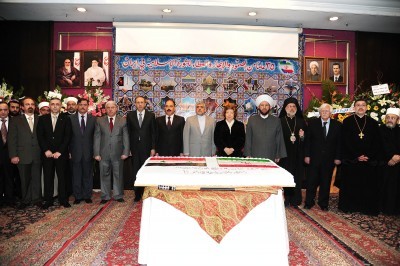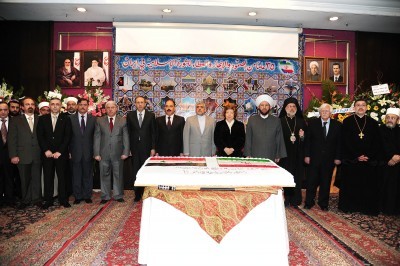 The Iranian Embassy in Damascus held on Monday a reception marking the 35th anniversary of the Islamic Revolution Victory in Iran.
In a speech during the reception, Iran's Ambassador to Damascus, Mohammad Reza Ra'ouf Sheibani, said, "After 35 years of the Iranian Revolution, it has become clear that the Iranian revolution is strong, vital and going forward, and it is making brilliant achievements on all levels in spite of the blockade imposed on Iran."
Ambassador Sheibani stressed his country's stance which calls for solving the crisis in Syria through intra-Syrian dialogue, asserting that any foreign intervention in the Syrian issue and the policy of imposing solutions that are far from the interests of the Syrian people are categorically rejected.
He added that Iran still hopes that Geneva 2 conference can bring viewpoints closer and reach the comprehensive national dialogue, warning of the attempts which are aimed at making Geneva 2 a new conspiracy against Syria and the Syrian people.
The reception was held by Vice President, Dr. Najah al-Attar, and other senior officials, in addition to a number of economic, cultural and religious figures.