Iran
Iran's Cargo Plane Crashes 40km West of Tehran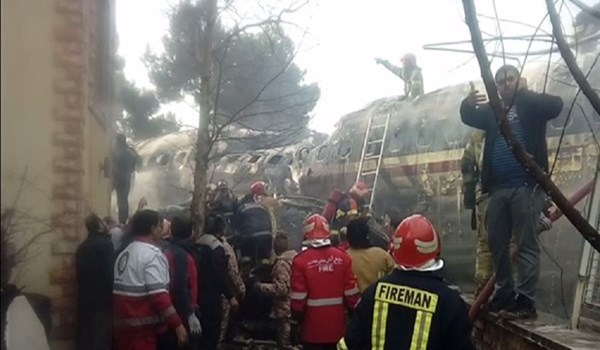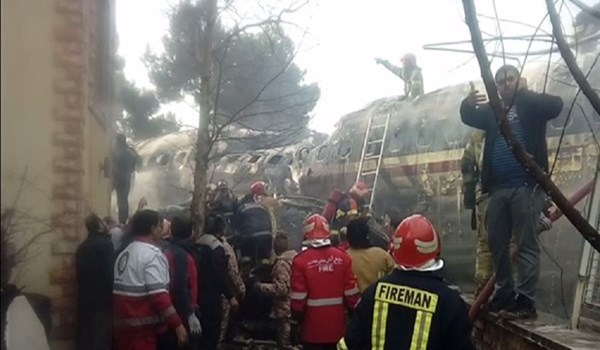 An Iranian cargo plane, importing meat from Kyrgyzstan, crashed on Monday (08:30 local time) in Fath Airport, 40 kilometers West of the capital Tehran.
A Boeing 707 cargo plane of Iran's army, meant to land at the Payam International Airport, made a landing mistake and touched down at a small nearby airport not fit for big planes this morning.
The plane skidded off the runway and crashed into a wall separating the air field from a residential neighborhood.
The public relations department of Iran's army issued an announcement confirming that the aircraft belonged to the body.
Head of Emergency Organization of Iran Pirhossein Kowlivnd said that 7 corpses have been recovered, but the flight engineer has been rescued and taken to a local hospital.
Kowlivnd added that the saved crew has recounted that there were 16 personnel on board.
Iran's Red Crescent Society has dispatched eight rescue teams, including several ambulances and a helicopter, to the site of the crash.