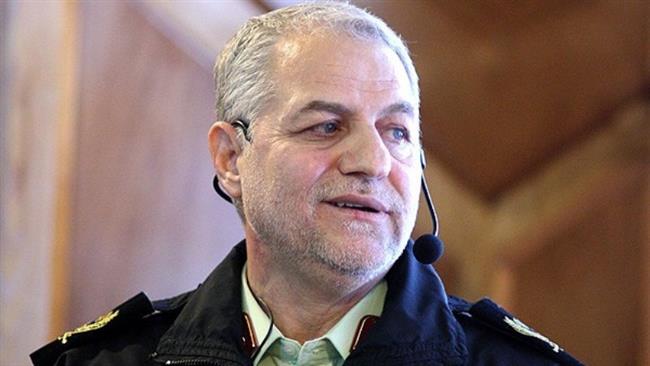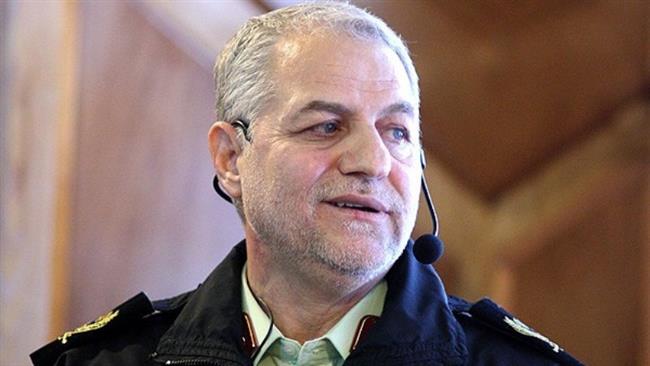 Iran's cyber police unit known as FATA has arrested 53 people for supporting the dogma of the Takfiri Daesh terrorist group on the Internet over the past 20 months.
Head of Iran's cyber police Brigadier General Kamal Hadianfar said on Monday that some of those individuals who had backed the Daesh dogma out of negligence were released on their own recognizance while the rest remained in custody.
Hadianfar said that the majority of the individuals had been arrested in Iran's border provinces.
During the same period, said the commander, FATA identified some 285 pro-Daesh websites and profiles, 108 of which were based overseas and countered through the Interpol.
Some 132 websites that had promoted the Daesh dogma were identified and blocked during the past eight months, he added.
The Takfiri Daesh terror group, which is mainly operating in Iraq and Syria, has been wreaking havoc on areas under its control. It commits heinous crimes in the name of Islam, killing innocent people and disseminating extremist and Takfiri dogma.
The group is sponsored by certain foreign states, which turn a blind eye to the atrocities and crimes committed at the hands of the terrorists.
A recent study published by the Washington-based Brookings Institution reviewed Twitter data from all over the world, finding that Saudi Arabia had the most pro-Daesh accounts.
Many Islamic scholars, including from Iran, have denounced the activities of Daesh, saying they have no links to Islam, whatsoever.