Economy
Iran's Daily Gasoline Output to Hit 70mln Liters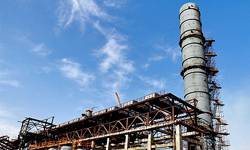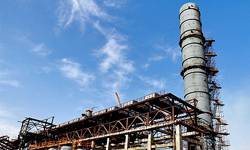 A senior Iranian oil official said that the country will produce 70mln liters of gasoline per day in the near future when several refineries come on stream.
Gasoline output in the country will hit 70 million liters, once Tabriz, Lavan, Bandar Abbas and Isfahan refineries come on stream in near future, Iranian Deputy Oil Minister Ali Reza Zeiqami said on Thursday.
Iran is able to produce gasoline to meet its domestic needs, he added.
Currently, some 1.850 barrels of oil are transformed into various products in the Iranian refineries, Zeiqami said.
Iran's biggest gasoline production plant was inaugurated in Shazand city in the Central Markazi province on Thursday in a ceremony attended by President Mahmoud Ahmadinejad.
The new plant enjoys a production capacity of 16 million liters of petrol per day.
Earlier this month, Iranian Oil Minister Rostam Qassemi had said that by launching domestic oil refineries' development plans up to the end of the next Iranian calendar year in March 2014, Iran will turn into a gasoline exporting country.