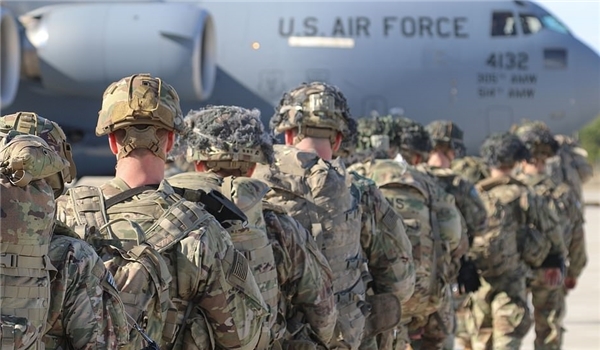 Iranian Defense Minister Brigadier General Amir Hatami in a telephone conversation with his Japanese counterpart Tarō Kōno blasted the US assassination of commander of the Islamic Revolution Guards Corps (IRGC) Qods Force Lieutenant General Qassem Soleimani, and said that the US is the main source of tensions and insecurity in the region.
"Tensions in the region will be resolved in the region once the US ends its occupation and presence in the region," Brigadier General Hatami said during the phone talk.
He said that in order to de-escalate and establish security and stability in the region, we must end the occupation and intervention of the US as soon as possible.
The Japanese defense minister, for his part, said his country is ready to make efforts for de-escalation, peace and stability in the region.
He also emphasized his country's decision against participating in any US-led military coalitions in the region.
Lieutenant General Soleimani was martyred in a targeted assassination attack by the US drones at Baghdad International Airport early on Friday morning.
The airstrike also martyred Abu Mahdi al-Muhandis, deputy commander of Iraq's Popular Mobilization Forces (PMF), or Hashd al-Shaabi. The two were martyred in an American airstrike that targeted their vehicle on the road to the airport.
Five Iranian and five Iraqi militaries were martyred by missiles fired by the US drone at Baghdad International Airport.
The attack came amid tensions that started by the US attack on PMF units that killed 28 Iraqi popular forces. A day later, Iraqi people attacked the US embassy in Baghdad.
The targeted assassination attack represents a dramatic escalation by the US toward Iran after months of tensions. The tensions take root in Trump's decision in May 2018 to withdraw the US from Iran's nuclear deal with world powers, struck under his predecessor.