Iran
Iran's DM: Presence in aviation industries will break monopoly of bullying powers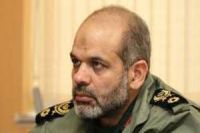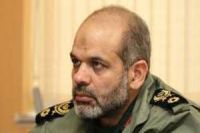 Iran's Defense Minister Brigadier General Ahmad Vahidi said Tuesday that presence in the field of aviation industries would break the monopoly of hegemonic powers.
According to IRNA, addressing the inaugural ceremony of the sixth International Exhibition on Aviation Industries in Persian Gulf Island of Kish, the minister referred to the aviation industries as an "especial, strategic and influential" issue at the international level.
Vahidi said like a coin with two faces the technology was also used as a means to dominate over other nations.
The minister said presence of other countries in aviation industries would change the world in terms of both political and technological issues.
He added that progress in aviation industries has become a yardstick for becoming a developed country.
Vahidi voiced Iran's readiness to help regional states become active in the field of aviation industries.