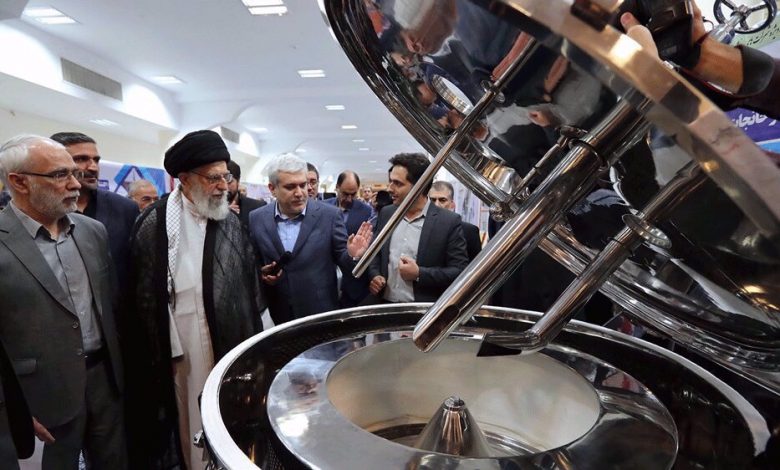 Iran is poised to raise its science and technology exports to $1 billion this year, Vice President for science and technology Sorena Sattari says, hailing it an eye-catching achievement.
The country leads the Middle East in a number of technological fields, including nanotechnology and aerospace, and Sattari is the architect of a push to transform the country's resource-centered economy to a tech-based economic jurisdiction.
On Wednesday, he touched on Iran's high scientific and technological capabilities in the wake of "spectacular progresses" which the sector has made in recent years, saying his main focus is to boost technological products.
"The success of Iranian innovators in various fields, including in the field of diagnostic kits for testing and other products related to the coronavirus, shows the progress of our country in the fields of science and technology," he said.
Sattari also touched on plans to set up Iranian innovation and technology centers abroad with the aim of facilitating the country's knowledge-based exports.
"We have planned to develop these centers in various countries, including our neighbors and the countries to which we can export our goods."
The official made the remarks during a visit to the northeastern city of Shahroud where he signed a number of MoUs to expand science and technology parks in Semnan province.
Last year, knowledge-based Iranian companies reportedly exported $800 million worth of products and services, mainly to Iraq, Russia, Afghanistan, and Syria. The exports included content production, application, software development, and IT research.
Persian Gulf littoral states, Europe, China and Central Asia are the new target of Iran's science and technology exports.
Knowledge-based projects have the special blessing of Leader of the Islamic Revolution Ayatollah Seyyed Ali Khamenei who is a regular visitor of science and technology exhibits, with his tours often stretching to a couple of hours.
In the past, the Leader has allowed the country's sovereign wealth fund to be tapped for scientific and knowledge-based projects with the aim of making Iran's economy resilient to sanctions.
Iran's National Development Fund, a rainy-day kitty, was established in 2011 to collect some of the proceeds from the country's oil and gas industries for the benefit of future generations.
In his Nowruz message on March 20, Ayatollah Khamenei said there is a suitable ground for a leap in production as he called the new Persian year as the "year of support for production and elimination of obstacles".
Last year, Sattari said some 5,000 knowledge-based companies were active in Iran and the number was rapidly growing.
They are involved in production of advanced medical and laboratory equipment, jet engine design, manufacturing of power control systems, oil and gas catalysts, deep water reconnaissance and drilling equipment, scanners and processors, to name just a few.
Sattari – an alumni of the prestigious Sharif University of Technology, an inventor and the son of Iran's former Air Force chief known for his innovative tactics during the Iraqi war of the 1980s – has called knowledge-based companies as a key to the country's push to develop a resistive economy without relying on oil revenues.
Faced with layers after layers of sanctions since its inception in 1979, the Islamic Republic has seriously started to shift its economy from dependence on technology imports and construction of industrial facilities by foreign companies to focus on home-grown industries.