Iran
Iran's Education Minister Likely to Run in Presidential Election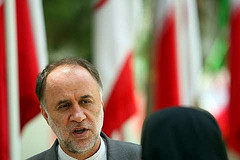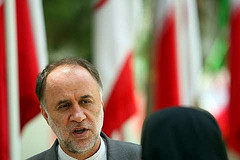 Iranian Education Minister Hamid Reza Haji Babayee will most likely run in the June presidential election, an informed source said on Tuesday.
"The education minister has been asked very much to run in the election and based on the existing proofs and evidence, we can now rest assured that he will take part in the voting (as a nominee)," the source from the Education Ministry told FNA on Tuesday.
The source added that Haji Babayee has not yet announced his candidacy, but he has not rejected his possible nomination in the election either.
In September, the Iranian interior ministry announced that the country will hold the 11th presidential election on June 14, 2013.
The presidential hopefuls will register from May 7 to 11.
So far, Head of the State Inspectorate Organization of Iran Mostafa Pour-Mohammadi, senior member of Iran Expediency Council, Hassan Rohani, First Vice Speaker of the Iranian Parliament Mohammad Reza Bahonar, Vice Speaker of the parliament Mohammad Hassan Aboutorabi-Fard, Secretary of the Expediency Council Mohsen Rezaei, Iranian Minister of Road and Urbanization Ali Nikzad, former intelligence minister, Ali Fallahian, and former foreign minister, Manouchehr Mottaki have declared their intention to run for president.
Iran's former minister of housing and urban development, Mohammad Saeedi-Kia, declared his candidacy on March 18.
The president of Iran is elected for a four-year term in a national election and the Guardian Council vets the candidates for qualifications.