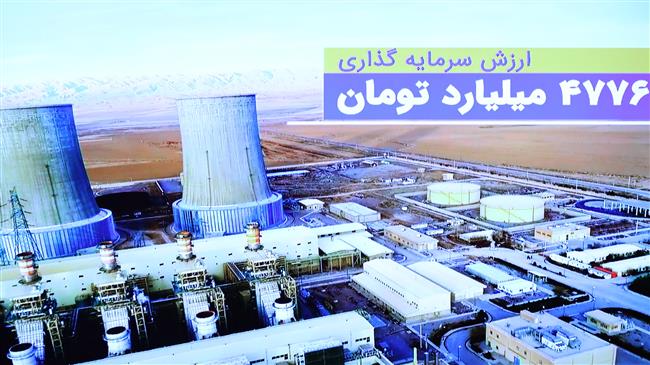 Iranian President Hassan Rouhani has inaugurated a series of new energy projects as the country's total capacity for electricity generation in non-renewable sector exceeds 85 gigawatts (GW).
Rouhani used a video conference session on Sunday to open the projects in two Iranian provinces.
His website said total investment for the 13 projects had amounted to 48 trillion rials (nearly $200 million).
The projects included two electricity stations in North Khorassan province in northeastern Iran and several water and electricity projects in the western Kurdistan province.
The inaugurations were part of a weekly drive by Iran's Energy Ministry to complete major infrastructure projects across the country. The campaign began at the start of the current calendar year in late March and is set to finish a total of 250 projects with an investment of 500 trillion rials (nearly $2.1 billion).Iran's gas output tops 1 bcm/d amid calls for efficiencyIran
Among the projects launched on Sunday was a steam unit at the combined-cycle power plant in the city of Shirvan. The new unit will generate 160 megawatts per hour of electricity, bringing Iran's total power output capacity in the non-renewable sector to over 85,000 megawatts (85 GW).
Iran was forced to impose brief blackouts in major cities earlier this month amid a cold spell in the country which caused an unprecedented surge in demand for natural gas and forced periodic closures at gas-fired power plants.
Actual electricity output in the country reached over 40 GW at peak hours this month, according to the Energy Ministry figures.
During the Sunday inauguration ceremony, Rouhani said power generation capacity in Iran had increased by a record average of 2.5 GW per year since he came to office in 2013.