Iran
Middle East
Iran's FM: Foreign presence paves way for extremism in region
Iran's foreign minister has slammed presence of foreign troops in Afghanistan, saying history shows that foreign presence in the region has only "provided a recruiting ground for extremists."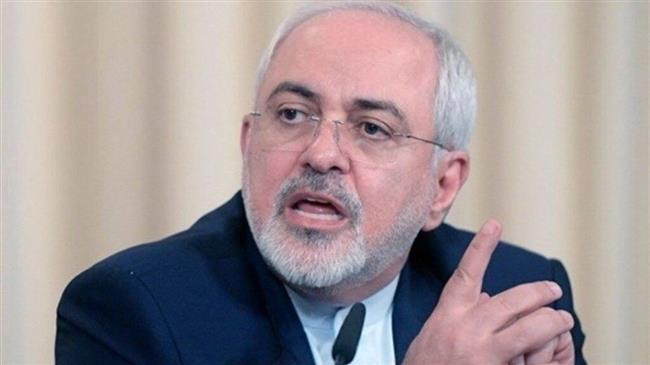 Mohammad Javad Zarif made the remarks in a Monday speech delivered at the Ministerial Conference of Heart of Asia Countries, which was held in the Turkish port city of Istanbul.
The Heart of Asia – Istanbul Process was established to provide a platform to discuss regional issues, particularly encouraging security, political, and economic cooperation among Afghanistan and its neighbors. This region-led dialogue was launched in November 2011 to expand practical coordination between Afghanistan and its neighbors and regional partners in facing common threats.
Addressing the conference, Zarif said, "There is no military solution in Afghanistan. The presence of foreign forces has never brought stability in our region and has historically provided a recruiting ground for extremists."
He mentioned withdrawal of foreign forces from Afghanistan as prerequisite for restoration of peace to the war-torn country, saying, "Announcement of a timetable for a responsible exit of foreign troops from Afghanistan would prepare the necessary ground for the Afghan government to promote peace and reconciliation process at the national level."
Zarif noted that Iran believed any peace initiative for Afghanistan should be launched by domestic groups and parties, adding, "In that regard, we support an Afghan-owned and Afghan-led peace process with the participation of all political groups and factions including the Taliban with the Afghan government in the center."
After getting our hostage back this week, fully ready for comprehensive prisoner exchange.

The ball is in the US' court.

Today, back to regional diplomacy in Istanbul, at the Ministerial Heart of Asia mtg, joining forces for peace & development in Afghanistan.#NeighborsFirst pic.twitter.com/dJw05JYM7X— Javad Zarif (@JZarif) December 9, 2019
Stressing the role of neighboring countries and the UN in the establishment of peace in Afghanistan, Iran's top diplomat said, "Taking the views of neighboring countries and considering their legitimate concerns during the process would guarantee that the peace agreement has stronger supports regionally. We believe the United Nations could become active to bring all domestic groups as well as international partners of Afghan government under one umbrella to facilitate this process."
Zarif also warned about "the increasing threat of Daesh in Afghanistan, which has led to more bloodshed and introduced dangerous sectarian tendencies," noting that using such terror groups to achieve one's own political goals would not be beneficial to parties involved in Afghanistan's developments.
"As no one gained from introducing and supporting Daesh and other extremists in Syria and Iraq, no one will gain from introducing them to Afghanistan and Central Asia," he said.