Iran
Iran's FM spokeswoman lambastes desecration of Al-Aqsa Mosque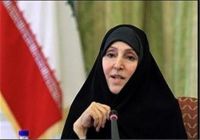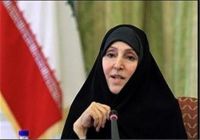 Iran's Foreign Ministry Spokesman, Marzieh Afkham, has lashed out at the Zionist regime for desecration of Al-Aqsa Mosque and the conspiracy of closure of this mosque to worshipers, in addition to this regime's unwavering support for the Zionist settlers who attacked the supporters of this holy site.
According to Tabnak website, the Iranian official went on to warn against the dangerous consequences of this measure, while urging all Islamic countries and regional organizations not to remain silent in the face of Zionist regime's criminal acts, and to defend Al-Aqsa Mosque and Holy Quds.
Under the pretext of an assassination attempt on a radical rabbi, Yehuda Glick, on Wednesday afternoon, the Zionist regime shut down Al-Aqsa Mosque on Palestinians, until further notice.
This is the first time that Zionist regime closes Al-Aqsa Mosque after the occupation of Quds in the year 1967.