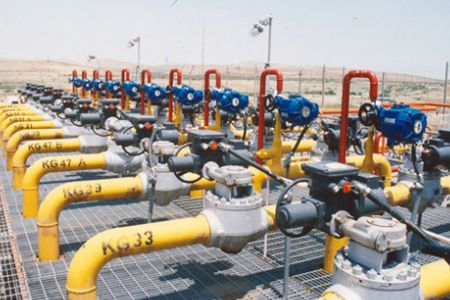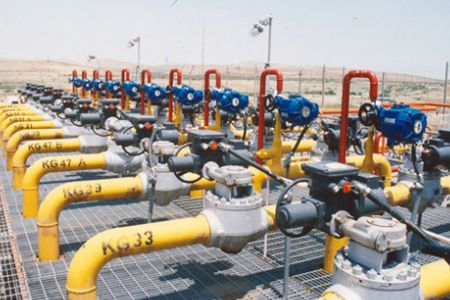 Iran's gas exports have increased by more than 50 percent in the first four months of the Iranian calendar year, compared to the same period last year.
"Iran's gas export from the beginning of the current Iranian year [starting March 21] up until 12th of Mordad [August 1st] have reached three billion cubic meters, showing a 54 percent rise over the same period last year," Managing Director of the National Iranian Gas Company (NIGC) Javad Owji told reporters on Monday, IRNA reported.
He said Iran's overall gas exports last year reached a record high of 6.8 billion cubic meters, increasing 44 percent over the previous year.
When asked about the prospect of Iran's gas exports to European countries, including Switzerland, he said Iran exports gas to European companies based on the transit allowance received from Turkey.
Turkey said in April Iran may export gas to Switzerland via Turkey in exchange for a transit fee. Iranian authorities have said Turkey would need to give its consent for the transit and the deal would then be signed with Switzerland.
Iran, which possesses the world's second largest gas reserves after Russia, has in recent years been expanding a transit network to export natural gas to many parts of the world.
Earlier this year, Tehran and Islamabad formally completed the signing of a multi-billion-dollar gas contract which supplies Islamabad with Iranian natural gas from 2014.
Meanwhile, an Iranian Oil Ministry official said Monday that four Arab states have expressed an interest in buying Iran's natural gas from the South Pars gas field.
Concerning Iran's natural gas export to Syria, he said that Iraq has consented to the transit of Iran's gas to Syria and the Mediterranean regions across Iraqi territory.
An Iranian energy official said in July that investment in Iran's South Pars gas field has increased by 120 percent during the current Persian calendar year.
South Pars is the largest known gas field in the world, located in the Persian Gulf. It holds an estimated 50.97 trillion cubic meters of natural gas.