Iran
Iran's Interpol ready to cooperate on Sydney case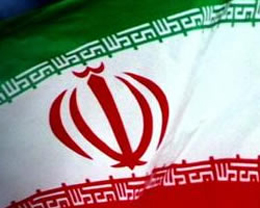 Iran's Police Chief has expressed Iran's willingness to provide help to Australian police investigations over Sydney hostage case.
On the sidelines of the ceremony honoring the Police University researchers, Iran's Chief of Police Brig. Gen. Esmail Ahmadi Moqadam told reporters on Monday that the Sydney hostage taker Mohammad Hassan Manteqi had run a travel agency in 1996 and he fled to Malaysia and then to Australia with a dark and long history of violent crime and fraud.
"It lasted 4 years to collect evidence on Manteqi's identification documents and we reported this to the Australian police but since Australia has no extradition treaty with Iran, they didn't extradite him to Iran," Ahmadi Moqadam added.
He announced Iran Interpol's willingness to cooperate with Australian police to evaluate the hostage taker DNA. "Such incidents indicate the system's recklessness with the criminals; Manteqi fled the country in disguise, pretending to be a cleric so that he enjoy political asylum," said the police chief.
Ahmadi Moqadam stated that Iran was willing to cooperate with police in Australia, claiming that "the invisible hands of Western countries are clearly seen in this forged show to compensate for their inabilities by conspiring against Iran."
He emphasized on Iran's police more active role in dealing with terrorism. "Our position is clear in this regard; all countries should cooperate to avoid such issues if there is international organized crime today," Brig. Gen. Ahmadi Moqadam asserted.