Iran
Iran's IRGC Displays 21 Ballistic Missiles during Military Parades in Tehran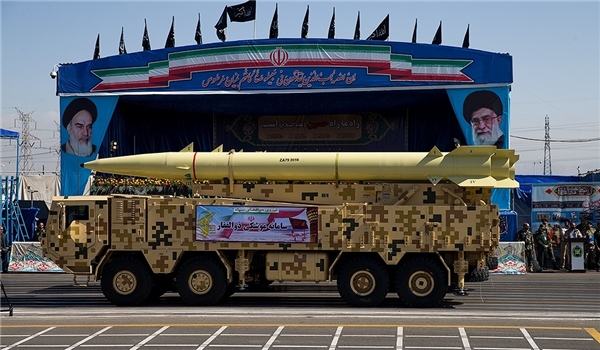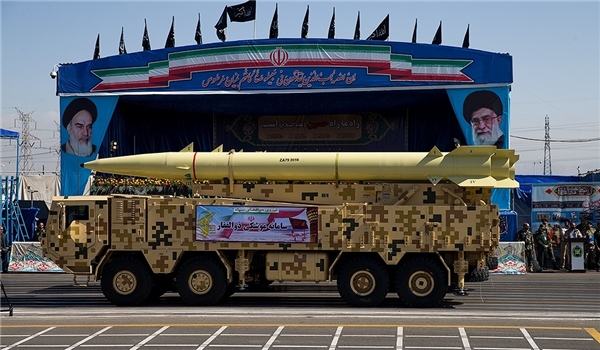 The Islamic Revolution Guards Corps (IRGC) displayed 21 ballistic missiles during the Saturday morning military parades in Tehran.
Various units of the Islamic Republic Army, the IRGC, Law Enforcement Police and Basij (volunteer) forces started nationwide parades in Tehran and other cities across the country on Saturday morning to mark the start of the Sacred Defense Week, commemorating Iranians' sacrifices during the 8 years of the Iraqi imposed war on Iran in 1980s.
In Tehran, the ceremony took place at the mausoleum of the Founder of the Islamic Republic, the Late Imam Khomeini, South of the capital.
During the parades in Tehran, the IRGC displayed 21 of its ballistic missiles, including 4 Zolfaqar missiles, 1 Khorramshahr missile, 4 Qiam missiles, 2 Qadr F missiles, 2 Qadr H missiles, 4 Emad missiles and 4 Sejjil missiles.
Also in military parades in Bandar Abbas city in Southern Iran, 9 F-4 and 4 Mirage fighter jets of the Iranian Army as well as 4 Tucano planes and 3 Y-12 aircraft of the IRGC flew over the Persian Gulf region.
Meantime, Fokker F27 Friendship planes and AB-212 and SH-3D helicopters of the Army and IRGC naval forces were present in the parades.
Also, Hormuz, Khalij-e Fars (Persian Gulf), Nour, Qader and Nasr missiles as well as ballistic Zolfaqar missile used to destroy marine targets were displayed during the Saturday parades.
Different units of Iran's military forces marched in uniform before top Army and IRGC commanders in a show of military might and defensive power.
The ceremony in Tehran was participated by senior military and government officials, including Chief of Staff of the Iranian Armed Forces Major General Mohammad Hossein Baqeri and President Rouhani, as well as foreign diplomats, military attaches and reporters.
Typical units of the Islamic Republic Army, the IRGC, Basij forces and the Islamic Republic of Iran's Law Enforcement Police participated in the parades.
Also, Iranian Parliament Speaker Ali Larijani and other commanders of the IRGC, Army and Basij forces participated in a similar ceremony in the Southern province of Hormozgan and the territorial waters in the Persian Gulf.
Foreign delegates as well as military and civilian officials were also present in the ceremony. Ranking commanders of the Armed Forces also took part in the ceremony.
Different surface and subsurface vessels, air force and naval units of the Army and the IRGC participated in the parades in the Persian Gulf.