Iran
Middle East
Iran's Judiciary Chief Orders Rapid Probe into Prison Guards' Abuse of Inmates
Iranian Judiciary Chief Gholamhossein Mohseni Eje'i ordered Prosecutor General Mohammad Ja'far Montazeri to rapidly probe into the case of mistreatment of inmates by Evin prison's guards.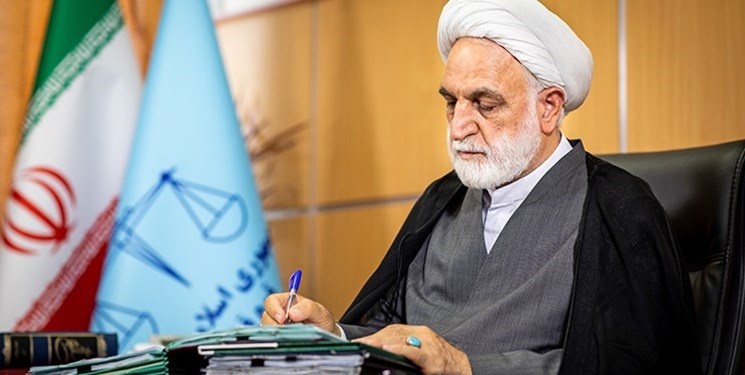 "Given the reports and images released by certain media of Evin prison, you will be entrusted with the task to conduct a comprehensive investigation, without delay, into the mentioned issue and the behavior of the guards with the prisoner or among prisoners rapidly and precisely and report the results to me," Mohseni Eje'i said in his message to Montazeri on Tuesday.
In the past few days, a hacking group calling itself Edalat-e Ali posted on social media the videos that appear to be from Evin prison's surveillance cameras and show guards beating prisoners and dragging an inmate on the floor.
On Tuesday, Head of Iran's Prisons Organization Mohammad Mehdi Hajmohammadi apologized for unacceptable behavior in Tehran's Evin prison after videos obtained from surveillance cameras and released by hackers showed abuse of a few inmates.
"Regarding the images from Evin prison, I acknowledge responsibility for such unacceptable behavior and pledge to try to prevent any repeat of these bitter incidents and to deal seriously with the wrongdoers," Hajmohammadi wrote on his twitter page.
"I apologize to God Almighty, our dear leader (Supreme Leader of the Islamic Revolution Ayatollah Seyed Ali Khamenei), the nation, and honorable prison guards, whose efforts will not be ignored due to these mistakes," he said.