Iran
Iran's Majlis passes details of bill on nuclear rights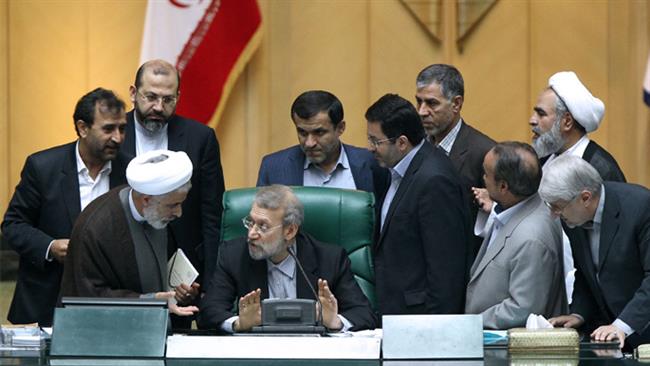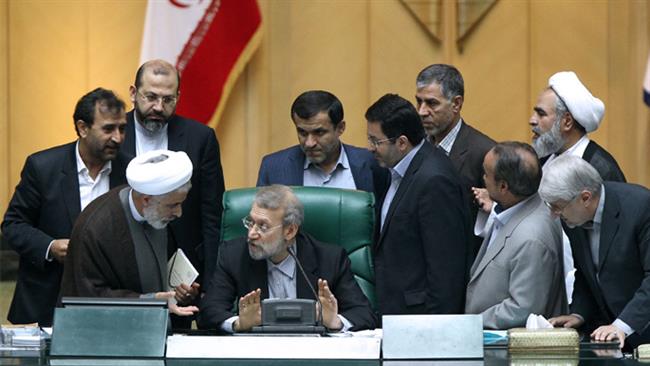 Iranian lawmakers have approved the details of a bill requiring the government to safeguard Iran's nuclear rights in a possible nuclear deal with the P5+1 group of countries.
During an open session of the Iranian Parliament (Majlis) on Tuesday, 213 lawmakers voted in favor and only 10 voted against the single-article bill. Five legislators abstained.
According to the bill, any final nuclear agreement with the six world powers will be valid only if the stipulations in the bill are complied with.
One such stipulation demands that the total removal of anti-Iran sanctions be included in the text of the deal, and that the removal of the bans occur on the very day that the Islamic Republic starts to fulfill its obligations under the accord.
The bill also says that, under a final nuclear deal, the International Atomic Energy Agency (IAEA) would be allowed to carry out conventional inspections of Iran's nuclear sites within the framework of its Safeguards Agreement, but any access to military, security and sensitive non-nuclear sites as well as documents and scientists would be forbidden.
The Iranian administration should not accept any restrictions on the country's research and development of nuclear technology for peaceful purposes, the bill stipulates.
It also requires the Iranian Foreign Ministry to submit a report to Majlis on the process of implementing the possible agreement with the P5+1 every six months.
Iran's Majlis had passed the broad lines of the bill on Sunday.
Representatives from Iran and the P5+1 – the United States, the UK, France, China and Russia plus Germany – have been negotiating to finalize the text of a possible deal over the Islamic Republic's civilian nuclear program.