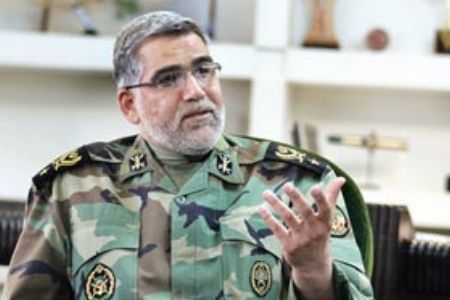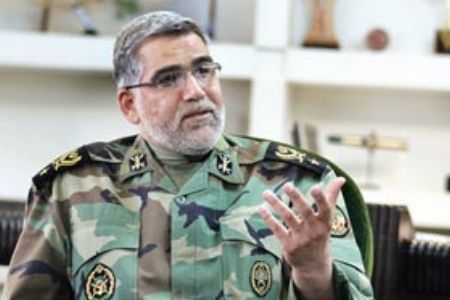 The Iranian Army chief has reassured Iranians that the country's well-prepared military fitted with state-of-the-art equipment will deter the enemy from taking any 'unwise and imprudent' action.
Faithful and strong-willed Iranian troops which enjoy cutting-edge military technology will not allow any 'impudence' on the part of the enemy, Brigadier General Ahmadreza Pourdastan told IRNA on Sunday.
Under the prudent leadership of the Commander-in-Chief of the Iranian Armed Forces Ayatollah Seyyed Ali Khamenei, he said, the Iranian military is prepared to ensure security and 'ease of mind' for the Iranian people.
The armed forces' equipment with the most modern military hardware is a key element of its military might, added the top general.
"Thirty-one years of tireless efforts to reach self-sufficiency and shed military dependence on foreigners have provided us with the most modern military weapons and equipment which rival the latest weaponry used in the world today", the senior military commander underscored.
"Domestically-made weapons make up part of our military prowess", he underscored.
He said the armed force also hone their skills through war games carried out under different conditions.
The Iranian forces are in the best state of defense and combat readiness, and are ready to tackle any potential aggression and threats 'in the best way possible', he highlighted.